Subscribe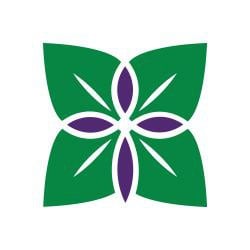 [Case Study] How We Reduced ER Visits Among Seniors by More than 50%
Over the course of several years, Presbyterian Senior Living, one of the largest providers of affordable senior housing in PA, started noticing an increase in ER visits among seniors living at our Presbyterian Apartments location in Harrisburg, PA. Because of our commitment to providing residents with affordable, quality care and supportive services, it was imperative we take action to uncover the root cause. And, as with any root cause analysis, if the causes are not understood, efforts to address the issues are futile. Therefore, two questions came to mind: Why the increase in ER visits? What can we do to address this issue?
Pinnacle Health, a leading hospital and health care system in Pennsylvania also began to take notice. This called for a meeting of the minds. After meeting with our friends in health care (Pinnacle Health) and analyzing the data, a partnership was formed. With the support of Enterprise Community Partners, an organization that helps to create opportunities for low- and moderate-income people, we were now able to identify the root cause responsible for the increase in ER visits. As such, a plan was implemented that resulted in a reduction of ER visits of more than 50% for residents.
The successful collaboration between PSL and Pinnacle Health has aided in establishing an effective model of care that has been applied to other communities throughout our service network.

Learn more about our Supportive Care Services or schedule a visit to Presbyterian Apartments.

Click or Call 717-233-5114


About Presbyterian Senior Living
Presbyterian Senior Living is a not-for-profit organization, fulfilling its charitable purpose and mission by providing high quality retirement choices, healthcare services and affordable residential living options for people 55 and older for more than 85 years. Headquartered in Dillsburg, Pennsylvania, Presbyterian Senior Living provides services to approximately 6,000 seniors in 30 locations in the mid-Atlantic region of Pennsylvania, Maryland, Ohio and Delaware.