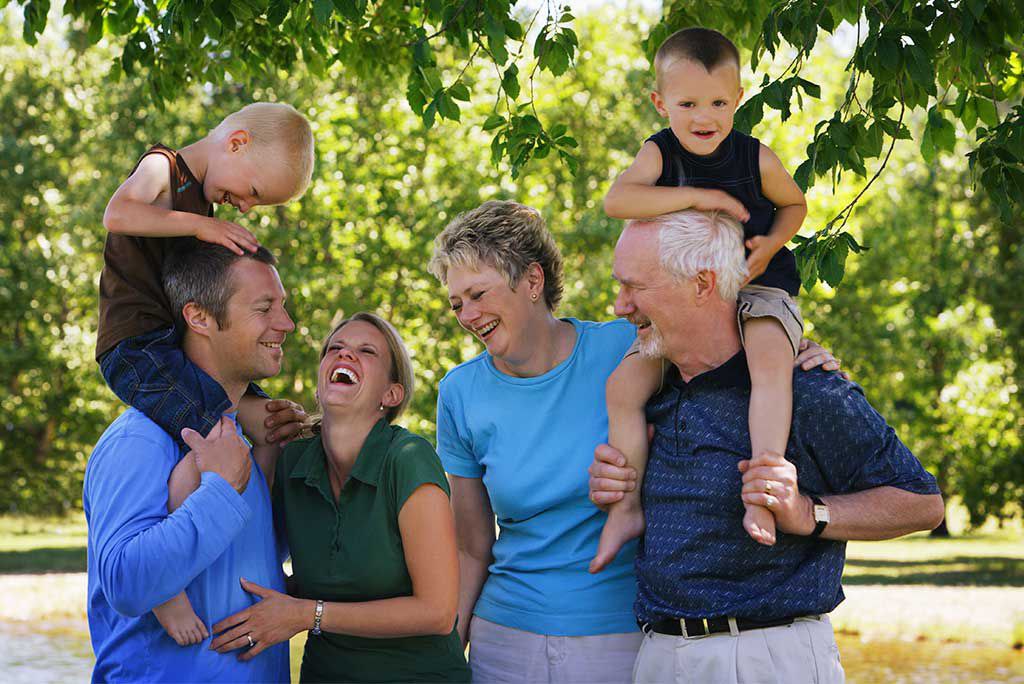 Subscribe
How to Feel at Home While Living in a Continuing Care Retirement Community
Owning one's home has long been the cornerstone of the American dream. As a safe haven, home ownership has its advantages -- particularly the security, comfort, and familiarity one feels while being there. But as life expectancy increases, "the gap between life expectancy and [healthy life expectancy] widens," according to researchers in an article published in The Lancet. This gap, if you let it, can adversely affect a person's sense of being at home. For this reason, it's important as a person ages to consider their living options -- especially as the retirement years approach.
The Difference Between a House and a Home
Understanding the difference between a house and a home is essential to creating a sense of being at home. A house is a place where one lives, the building where one physically resides. In contrast, a home not only is a place to live, it's also the same place where people feel most comfortable. While a house is a structure of four walls, "home" is so much more. Stepping through the doors, feelings of warmth, love, and security should immediately wash over you. William Arthur Ward, an author of inspirational quotes and books one said, "A house is made of walls and beams, a home is built of love and dreams."
As an older adult facing retirement, you may be feeling anxious about leaving your home. Graduations, weddings, holidays, and special moments have filled your walls with an abundance of memories. However, moving doesn't mean giving up and letting go of these experiences. You can bring them with you, wherever your retirement plan takes you. For you, this may mean downsizing to smaller accommodations or even moving into a senior living community. No matter where you're going next, you can bring with you this sense of home.
---
Take a look at our free guide, "How CCRCs Can Help Enrich Your Life," to see why engaging in hobbies and activities at a CCRC can enhance your health and happiness.
---
Feeling at Home in a Senior Living Community
Senior living communities are full of new experiences, meeting new people, and discovering new likes. With less maintenance and upkeep, you now realize you have time to do the things you've always wanted to do. This epiphany of yours has never been truer -- especially if you've decided the next phase of your life is moving into one of these communities. You'll have the opportunity to meet others with similar interests and engage with people who will inspire you to new heights. You can even bring your hobbies with you, so there's never a need to worry about missing out on the things you love to do. From favorite trinkets to family heirlooms, you can bring them all. Senior living is very flexible.
For example, consider a continuing care retirement community (CCRC). It's where the heart meets home. Not some unfamiliar, unyielding place, but one you can make your own. Sure this new transition is a major milestone, but it can be full of many gains. Whatever your dreams and desires, a continuing care retirement community affords you an environment where you can achieve them all. And because it's your home, it's your life. You decide what each day holds. No pressing schedules, morning wakeup calls, or mandatory activity calendars to contend with. Independent living gives you complete control. The best part is that you can customize your surroundings to suit your tastes and create a sense of home within your new community.
Promoting Wholeness of Body, Mind, and Spirit
There's more to CCRCs than the ability to bring home with you, meet new people, and discover new likes. You can also take advantage of the many long-term care options these communities afford. Focused on wholeness of body, mind, and spirit, a continuing care retirement community offers a continuum of care that can meet your individual needs. If you should ever need personal care or skilled nursing services, CCRCs can offer you this. Supportive and assistive services equip you with a team of professionally trained nursing staff, rehabilitative therapists, dieticians and social workers who are available to assist you. It's the sense of home, wedded with long-term care security, that makes CCRCs a unique choice.
Recreating the American Dream
Let's get back to the "American Dream" of owning one's home. Home is where the heart is and you can create this dream wherever you decide to live. The dream isn't about owning one's home; it's about creating a home. Friends, family, existing hobbies, personal touches, special moments, and memories make a house a home. These things stay with you wherever you are.
Now that it's your time to embark on your next phase of life, accepting that you may be giving up the house doesn't mean you're giving up the home. Home can be anywhere you are.
Want to learn more about how enjoyable life can be when living in a continuing care retirement community? Take a look at our free guide, "How CCRCs Can Help Enrich Your Life," to see why engaging in hobbies and activities at a CCRC can enhance your health and happiness.