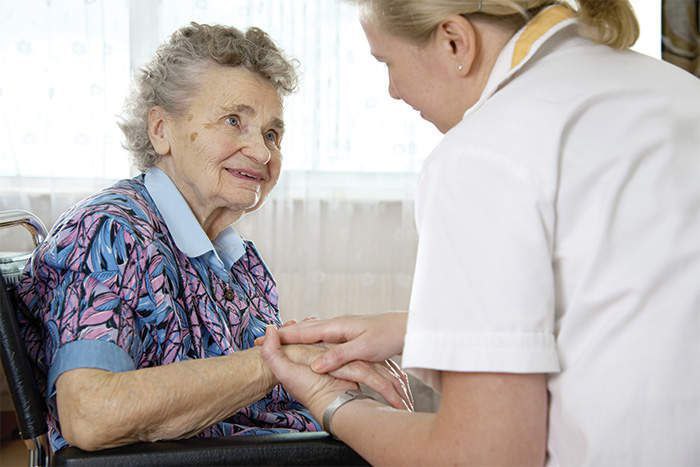 Subscribe
Discover 10 Reasons You'll Love Nursing
Health & Aging | Caregiver Support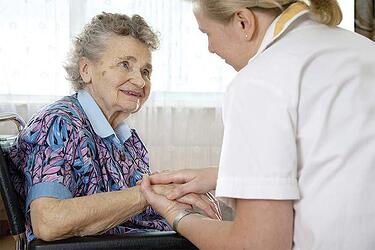 We all agree nursing can be very challenging at times, but it's probably one of the most rewarding career choices out there today. To all those who have chosen this career path, you are real life superheroes and more of you are needed.
Thank you for your sacrafice, compassion, and commitment to those you serve. Whether you have been at it for years or are considering a new career in nursing, we applaud you for the difference you are making. You are valuable and your dedication does not go unnoticed.
We hope you enjoy our list of 10 reasons to love nursing. A world of opportunity awaits you in the nursing profession!
10 Reasons You'll Love Nursing
Challenging but fulfilling
There's no doubt that a career in nursing is challenging, but there are so many benefits and rewards. From the time you enter nursing school, through your first day on the job and beyond, the road may never be as smooth as you would like. Then something happens along the way. You encounter a patient that changes your life. Whether you work with young children or older adults, it inevitably happens and touches your heart to the core. You've made a connection and have brought healing to another person. Nothing beats the fulfillment of knowing you've changed a person's life for the better.
You are a walking medical encyclopedia
As a nurse, you are very knowledgeable in your field. Your family members trust that you will deliver informative, trust-worthy medical advice should they need it. You're respected for your intellect and ability to make life-changing decisions at the drop of a dime. None of this would be possible had it not been for your dedication to the field and years of medical training.
Job security
Let's face it; as long as there are people, there will always be nurses. You've chosen a career that can never be replaced by robots. A career in nursing is very vast. There are many specialties, each requiring specific education and certifications. For example, working in a Continuing Care Retirement Community (CCRC) or health center can open the doors to an array of possibilities. In fact, there are many CCRC nursing jobs in Pennsylvania where you'll have the opportunity to work alongside a team of clinical staff to provide the best possible care. From short-term rehabilitation to long-term care, your healing touch will make a difference. It's something a robot could never do.
Opportunity for advancement
As in any profession, growth opportunity is important to consider. A career in nursing can offer this. The US Bureau of Labor Statistics predicts that nursing jobs for RNs will grow by 22% through 2018. In other words, there will be 600,000 new RN positions over the next eight years. There is always opportunity to advance and move forward in a nursing career. No matter the specialty or setting, taking care of patients remains the primary focus. If you love the satisfaction of a job well done and are looking for optimal career growth, you should consider nursing. The pay off is well worth it.
Flexible scheduling
Who doesn't want flexibility on the job? As a nurse, full- and part-time options are available—allowing you to take care of other family obligations. Want to advance in your career? Studies have shown that flexible scheduling boosts nursing morale and retention. You have more time to tend to family obligations, pursue continuing educational goals, and maintain work-life balance.
You literally run the show
If it wasn't for the time and dedication nurses put into a day's worth of work, nothing would get done. You [nurses] literally run the show. Everyone relies on a nurse to decode jumbled physician talk, decipher patient care notes, and keep patients and their families happy and calm. You're basically Wonder Woman and Superman in invincible armor—scrubs.
The sense of humor and camaraderie
As a nurse, you can't help but develop a sense of humor. Of course every day doesn't go your way. You'll have those days when you question if you've chosen the right career path. However, at the end of the day, when you reflect back on everything that has happened, you can't help but to crack a smile. Ultimately, you know you've helped to change a person's life for the better. Don't fret if you fumble along the way; you're part of a team that has your back. You smile together, laugh together, and sometimes cry together. It comes with the territory and is par for the course.
Exercise on the job
If you're someone who has a hard time keeping up with his or her exercise routine then a career in nursing can definitely help you stay on track. Nursing isn't a sedentary job. Much unfolds throughout the day, requiring nurses to be versatile and on their feet. So don't dismay over forgetting to hit up the gym after your shift. As a nurse, you get some of your daily exercise just seeing to it that patients, assigned to your care, receive quality care. Just remember, while you're giving so much of your time to others, take some time for yourself. Carving out time in your busy schedule for leisure activities can improve your overall well-being. Also, eating healthy and light snacks throughout the day helps to boost your energy level.
A greater appreciation for life and people
Any healthcare professional will tell you they've gained a better appreciation for life and people as part of being in their chosen line of work. However, working as a nurse in a Continuing Care Retirement Community places you center stage to soak in and glean from your elders. There's much wisdom to go around. While nurses adhere to a schedule of patients that must be seen and tasks that must be done, taking time out to strike up healthy conversations with those being cared for can make a huge difference. You'll learn a lot about life and people in the process.
Lastly, the uniform
Ok, so who doesn't want to be able to come to work in their pajamas? Enough said.