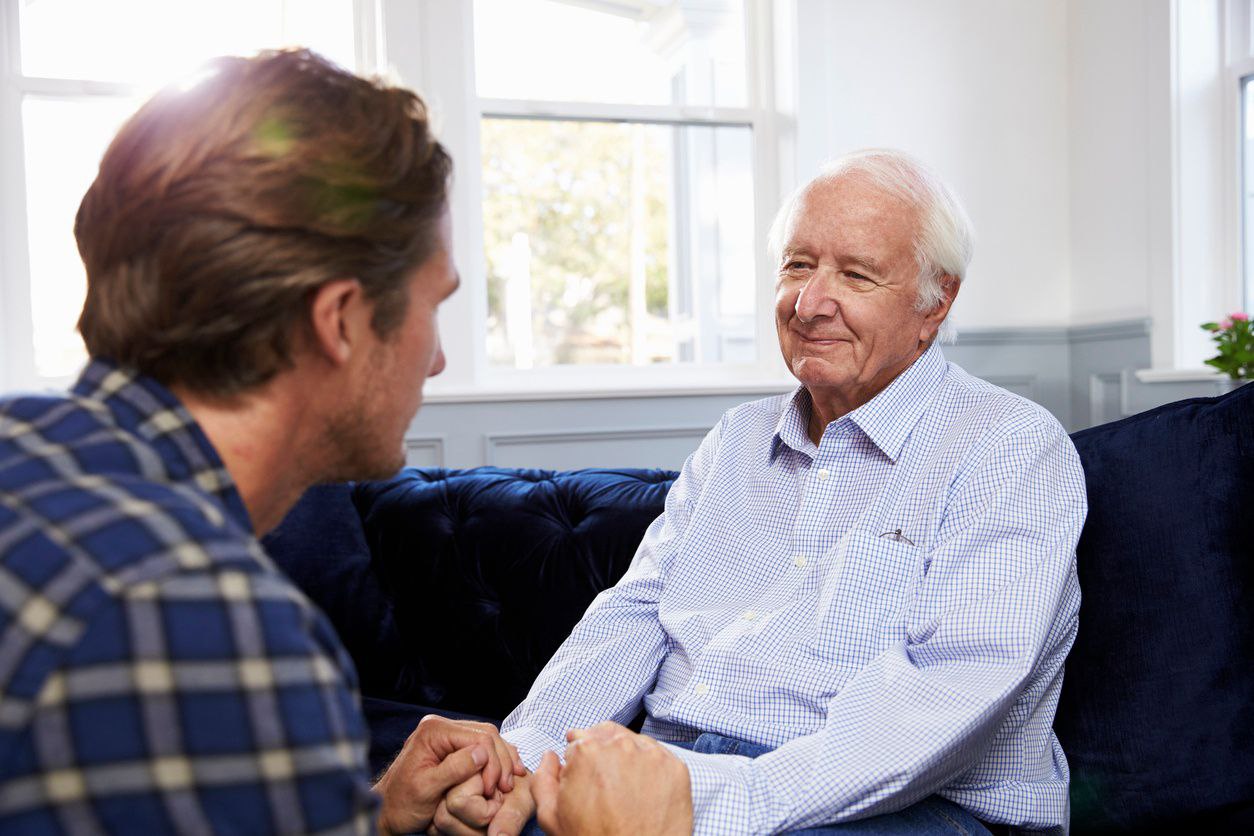 Subscribe
Finding an Alzheimer's Care Center for Your Loved One
If your loved one has dementia or Alzheimer's, finding the right care center can be challenging. You want to be certain your loved one will be well taken care of professionally, but with the love and compassion of your own family. The good news is there are many senior care communities near you that can provide the kind of memory care you're looking for.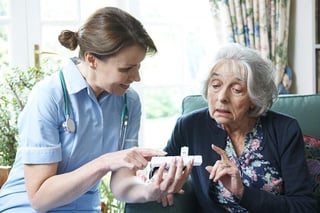 The first step in finding an Alzheimer's care center for your loved one is finding a community with Memory Support services. Many Continuing Care Retirement Communities (CCRC) have Memory Support services, especially at Presbyterian Senior Living, and some Personal Care and Assisted Living communities offer Memory Support services too.

Once you have a few communities in mind, you'll want to narrow it down to just one. To do that, you'll have to consider several factors. These can include your first impressions of the community to the activities and services available, and more.
Overall Impressions of the Community
A big part of finding the right community for your loved one with dementia or Alzheimer's is how you feel about the community. It could have all the amenities in the world, but if for whatever reason you don't think you'd be comfortable with your loved one living there, you may want to consider another place. A good way to learn more about a community is to look at reviews. You can look at reviews online, or you can ask current residents and caregivers how they feel about the community.
Another aspect to consider is the proximity of the community to you and anyone else who might visit. There's no set distance that the community should be from you, but you don't want it to be inconvenient for you and others to visit. What's convenient for one person will be different for another, but you should have a good idea in mind when looking at communities.
Services Available
One of the most important aspects of a community is the services it offers. The services available will determine what kind of health care your loved one will receive. You should know if the community offers Personal Care/Assisted Living, Skilled Nursing, or if the community is a CCRC. By now you already know the community offers memory care services, but what does that mean for each community you're considering?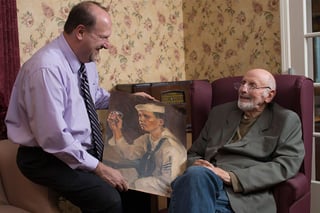 At PSL, our personalized Memory Support services focus on the individual with daily, specialized programs and activities, such as crafts, cooking, and life skills, which enables residents, staff, and families to create an environment that is supportive, calm, and secure. The specific programs will depend on each community though. For example, The Easton Home in Easton, Pa. offers Reminiscence Therapy, with themed areas designed to look like rooms from time periods that the people we serve grew up in.
Read More About the Revolutionary Reminiscence Therapy at the Easton Home
Other PSL communities offer specific therapies like aromatherapy, music therapy, spacious activity rooms designed for entertainment, activities, and crafts, and other personalized care programs focused on your loved one. It is important to ask each community how or if the community would accommodate any special needs your loved one may have.
It's also important to factor in any certifications the communities you're looking at have. Some examples include:
AAHSA Quality First

CARF-CACC Accreditation

CMS Star Rating
And don't forget to ask about any Alzheimer's specific certifications, or check to see if the community has met any state requirements for Alzheimer's or dementia care.
Life at the Community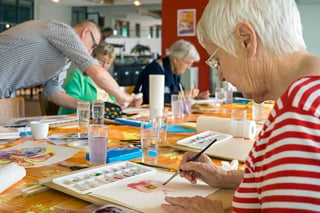 Community life is another important factor when choosing a community for your loved one with Alzheimer's or dementia. You will want to know what activities are available for your loved one, and if those activities are tailored to the needs of someone with Alzheimer's or dementia. Check to see if the community has a Masterpiece Living program. At PSL, Masterpiece Living is our way of ensuring that the people who live on our campus have the opportunity to create stronger balance and fulfillment in their lives through specialized activities and programs.
You should ask if the memory care area is separate from other areas of the community, and check to see if the doors, rooms, and hallways are labeled clearly to help residents. Some communities will even utilize memory boxes on residents' doors to help them find their way back to their room. If your loved one is prone to wandering, you should also be sure there are methods in place to prevent your loved one from wandering off the community grounds. Finally, make sure the hallways and common areas have good, even lighting. All of these details will make the quality of life much better for your loved one.
Cost and Resources
Finally, you'll want to consider cost when looking at communities. Determine the monthly costs, and if any parts are covered by your loved one's secondary insurance plan. Ask for help to review some options that may be available to possibly reduce the out-of-pocket price tag, such as Medicare, Medicaid and veterans' benefits. It would also be a good idea to learn which physician group or individual doctor's care will be provided whenever necessary.
You should also determine if the facility is for-profit or non-profit. This could make a big difference.
Checklist
We have put together a handy checklist with all of this information on it to help you find the best care for your loved one with dementia or Alzheimer's. Print it out and bring it with you to each community you visit, and then compare them afterwards. By the end, you should have a clearer picture of which senior living community is right for your loved one.