Subscribe
Managing the Guilt of Moving a Loved One to Senior Living
Health & Aging | Caregiver Support
The role of caregiving for a loved one can be rewarding and demanding at the same time. Often, a caregiver juggles their responsibilities while also working outside the home and supporting the needs of their spouse and children. It is a balancing act that can become difficult to manage, sometimes putting the caregiver's own health at risk.
As the aging adult's need for care and support increases, families may decide the senior would enjoy a better quality of life by moving to an assisted living/personal care community. A move could ensure the loved one is happy, healthy, and safe. It would also allow adult children to find a better balance in their own lives.
While caregivers usually know this transition is a good solution for everyone involved, they often feel bad about their inability to care for their loved ones at home. It can be difficult to overcome these feelings of guilt. If this situation sounds familiar to you, we have some suggestions you might find useful.
How to Overcome Caregiver Guilt about a Senior's Move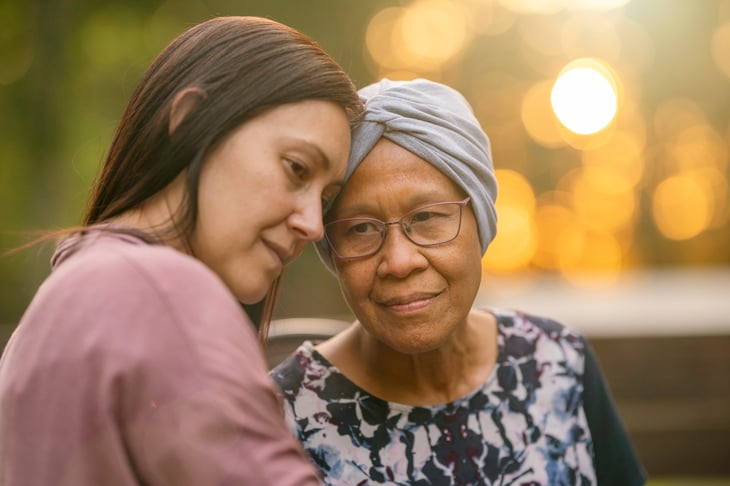 Redirect negative thoughts
When guilt or self-blame comes creeping into your thoughts, try to redirect your attention. It may help to engage in something productive. Take a quick walk around the neighborhood or head out to the garden to pull a few weeds. You can also put in your ear buds and listen to some uplifting music while you work or exercise. If the weather is bad, try 15 minutes of yoga or meditation. Sites or apps like Gaiam or Calm can help you get started with meditation if it's new to you. Also, consider YouTube as a source for free yoga videos. The idea is to train your brain to replace guilt with something positive. And to allow yourself to accept that you've done the right thing for your family.
Feel confident in your decision
When you believe you've made an informed decision, you'll likely find it is easier to relax and help the senior prepare for this transition. Here are a few pointers to help increase your confidence: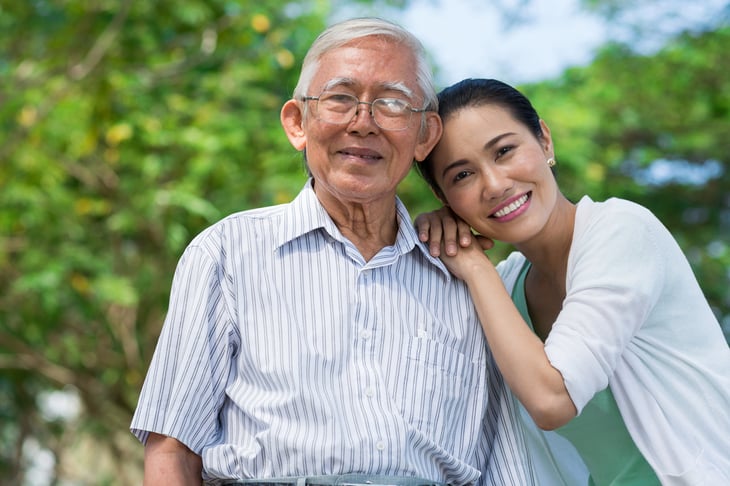 Learn:

Before you start the search for an assisted living/personal care community, educate yourself about them. Visit websites and community Facebook pages. Some have learning centers with articles and tools to help you learn more.
Ask: Before you begin making phone calls or sending emails to communities, create a list of questions to ask each community you visit. Doing so will give you more confidence when making the final decision.

Tour:

Visit the community in person at least once, but more if you are able. Talk with the community's caregivers and staff, residents, and family members. This Senior Community Evaluation Checklist will help you make the most of your visit.
Volunteer in the community
Once your loved one moves and you find a better balance in life, you might want to look for ways to get involved in your family member's community. Most welcome volunteers in a variety of capacities, such as helping with life enrichment programs or visiting residents with mobility challenges.
Join a caregiver support group
No one understands these types of difficult feelings better than a fellow caregiver. Joining a caregiver support group will allow you to connect with people who are in situations similar to yours. Busy adult children might find an online support group to be the easiest option. The Family Caregiver Alliance and ALZConnected are two options for connecting with a caregiver support group.
When your days are spent assisting your senior loved one, it is important to remember that you need to have a life of your own again. Don't feel guilty about that. Family caregivers deserve relief. Remind yourself there's nothing to feel guilty about.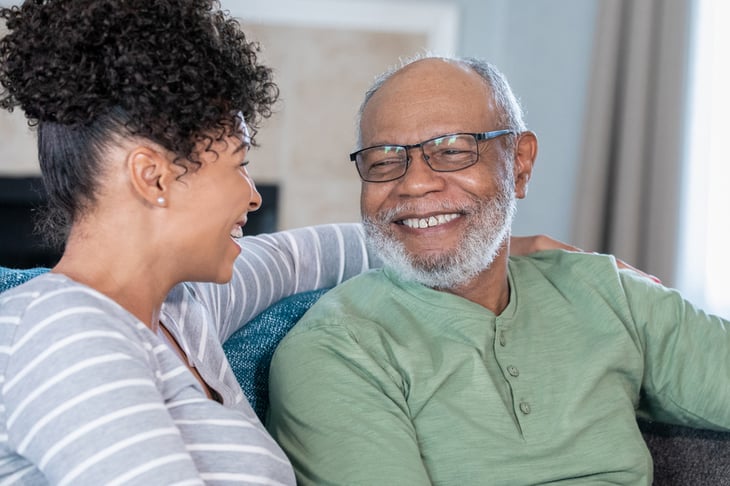 We encourage you to contact Presbyterian Senior Living with any questions about assisted living or to schedule a private tour. One of our experienced team members will be happy to help!