Subscribe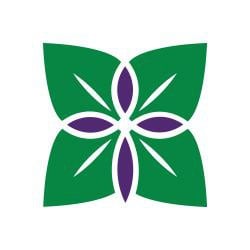 Celebrating Older Americans Month: How Residents Are Blazing Trails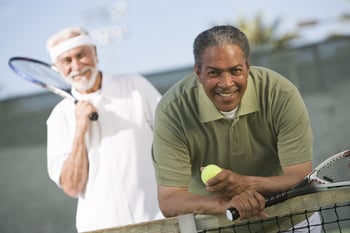 May is generally thought of as a month of new beginnings, renewed energy and growth, which makes it the perfect month to celebrate Older American's Month (OAM). Just as perennials bloom once again in the spring, older citizens can find renewed purpose and worth during this month of celebration. The Administration for Community Living uses this annual observance as a way to focus on some of the issues that older adults face on a regular basis.
The ACL has highlighted ways that older Americans can get out there, and advocate for their peers, communities and themselves. That's why this year's theme is "Blaze a Trail." The organization is offering various activities promoting wellness and inclusion for older American's all over the nation. The Administration for Community Living hopes to inspire older American's to "Blaze a Trail" within their own communities, to emerge from their dormancy to thrive and bloom once again, just like a colorful, beautiful perennial.
Now that we have talked about this year's OAM celebration, lets now look at how the celebration was founded in the first place.
Beginning of Older American's Month And Current Focus by President Obama:
Older American's Month was originally decreed by then President John F. Kennedy in 1963. Current President Barack Obama also sees the benefit in honoring our most experienced citizens. His recent proclamation explains why the whole nation as a whole, both senior citizens and youngsters should observe this annual celebration:
"One of the best measures of a country is how it treats its older citizens. During Older American's Month, let us pay tribute to the men and women who raised, guided, and inspired us, and let us honor their enduring contributions to our society…"
See the full press release from President Obama here.
Celebrating Older Americans Month at Presbyterian Senior Living:
We couldn't agree more Mr. President. This year's aforementioned theme of OAM, "Blaze a Trial" perfectly exemplifies all the caring and interesting individuals who reside here and have been blazing trails for more than just a month.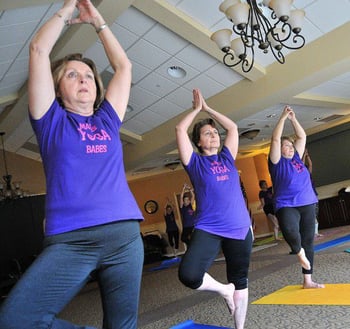 For example, 94 year-old resident Mabes Morrill , teaches a free yoga class and is happy to share her love of fitness and health. She believes yoga has forever changed her life and credits it with helping her conquering her arthritis pain. The students in her class are referred to as "Mabes' Yoga Babes." Mabes' class meets three times a week and consists of students aged 55 through 85. Her passion for yoga and willingness to share her knowledge is just one example of how our people are "blazing trails" at PSL.
Another example of "blazing a trail" is Green Ridge Village's woodworking shop. This shop allows residents to complete their wood working projects and then paint, varnish and lacquer items. Shelly Northcott, who is the community's sales director for independent living, says residents who participate in the woodworkers group have repaired furniture, rewired lamps, created birdhouses, chairs and shelving along with reconstructing a campus chapel, and much, much more.
The woodworking shop generates within its members a renewed sense of usefulness. Whether they are new to woodworking or experienced, each participant relishes working with their hands and takes pride in creating pieces that are enjoyed by other residents and staff.
To learn how other residents are blazing their own trails, check out our free whitepaper, How CCRCs Can Help Enrich Your Life: Don't Give Up Your Hobbies, Bring Them with You!

About Presbyterian Senior Living
Presbyterian Senior Living is a not-for-profit organization, fulfilling its charitable purpose and mission by providing high quality retirement choices, healthcare services and affordable residential living options for people 55 and older for more than 85 years. Headquartered in Dillsburg, Pennsylvania, Presbyterian Senior Living provides services to approximately 6,000 seniors in 30 locations in the mid-Atlantic region of Pennsylvania, Maryland, Ohio and Delaware.