Subscribe
Protecting a Senior from Identity Theft During Tax Season
Finance & Planning | Miscellaneous
The 2021 tax deadline is fast approaching. Your return must be filed by midnight on Monday, April 18, 2022. While you do have a few extra days to finish your taxes this year, this is a task few people look forward to even if they use a tax preparer or accountant. Added to the stress of tax time is a complication that has popped up in recent years—identity theft. Many seniors aren't even aware of this concern.
Older adults have long been targets for scams, such as fraudulent home repairs and "winning" fake contests and sweepstakes. What many are surprised to learn is that seniors are also more vulnerable to identity theft. The Federal Trade Commission (FTC) says that identity theft in the months leading up to tax filing has become a real threat to a senior's fiscal stability.
As the 2021 tax deadline approaches, here are a few useful tips for protecting yourself or an aging loved one from becoming a victim.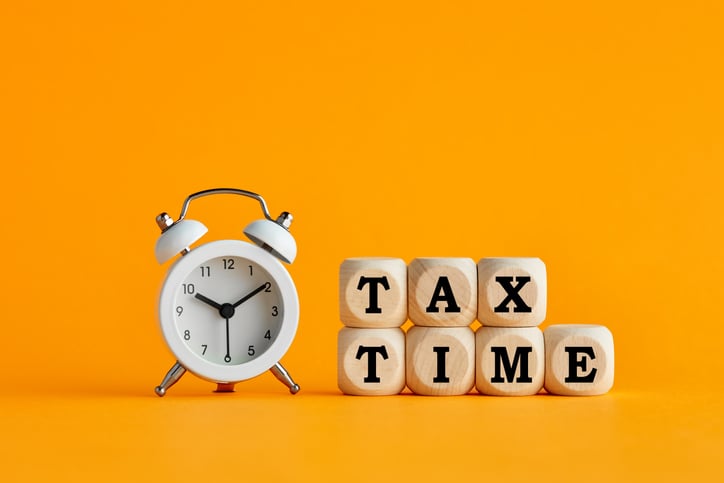 Ways to Protect Your Identity During Tax Season
1. File your taxes soon
Financial crimes experts from the National Consumers League say that the longer you delay filing your taxes, the more likely someone will fraudulently file a false return using your personal information. While the IRS will eventually resolve the problem, it may take months or even years to do so. If you are entitled to a refund on your taxes, your money will be tied up until a determination is made. You might be forced to hire an attorney to represent your interest. Because these matters can be time-consuming to resolve, the cost of legal representation can add up. The bottom line is to file well before the April 18 deadline to lower your risk of becoming a victim of identity theft.
2. Hire a reputable tax professional
If you don't have an established relationship with an accountant or tax professional, it might be a good idea to hire one. They will be able to navigate the changing tax laws and ensure that you maximize your deductions. And they will likely have systems in place to help protect your private information. Ask friends and family for referrals, so you can feel confident in who you hire.
Even with a personal referral, it's still a good idea to check for complaints with the Better Business Bureau and online review sites. It's an added layer of protection that will give you peace of mind.
3. Enroll in an identity protection program
Despite the extra effort you put in place to protect yourself or a senior family member, one of you may still become a victim of identity theft or financial fraud. The key to preventing or minimizing losses is to catch criminal activity early. One avenue for doing so is by enrolling in an identity theft protection program.
There are a variety of these services available with options ranging from monitoring the dark web for a senior's personal information to offering antivirus software. Some even offer discounts for AARP members. This review of the pros and cons of the top identity theft protection programs may be useful.
4. Secure personal information and paperwork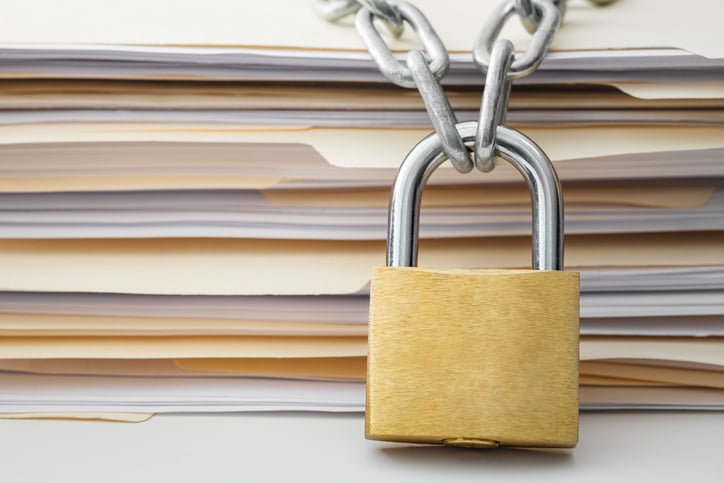 As a senior needs a little more help at home, they often hire people to assist with lawn care, home repairs, housekeeping, and transportation. This means more people will be in and out of the home. It can increase the chance that someone will gain access to personal information, such as a driver's license number, Social Security card, or insurance card. Even old credit card and investment statements can give a criminal an avenue for stealing from the senior. By securing your family member's personal information, you make it more difficult to find. It might be by installing a safe in a closet or behind a picture on a wall. Store the code in a different location. While not as convenient, another good option is to rent a safe deposit box at a nearby bank or credit union.
5. Stay alert for new scams
Finally, you can avoid financial scams by staying on top of the types of crimes that are being committed. Every few years the IRS publishes a list of their "dirty dozen" top tax scams. It highlights common concerns ranging from tax preparer fraud to phishing trends. By staying informed and sharing what you learn with senior loved ones, you lower the odds of becoming a victim.
It will also be helpful to follow local news stations on social media, as well as the FBI and your local law enforcement agencies. The Better Business Bureau's BBB Scam Tracker is another resource to take advantage of to stay informed.