Subscribe
Protecting Senior Skin During Harsh Winter Weather
While most of us are fairly tuned in to skin safety during the summer months, winter can be tough on the skin, too. From the furnace causing dry skin indoors to exposure to the harsh elements outdoors, developing a winter skin-care regimen is essential. The situation can be even worse for older adults who often have thinner, more sensitive skin.
As the body's largest organ, the skin encompasses an average area of about 20 square feet! It also fulfills a variety of important bodily functions:
Sweating toxins from the body
Regulating body temperature
Aiding in vitamin D synthesis
Preventing loss of bodily fluids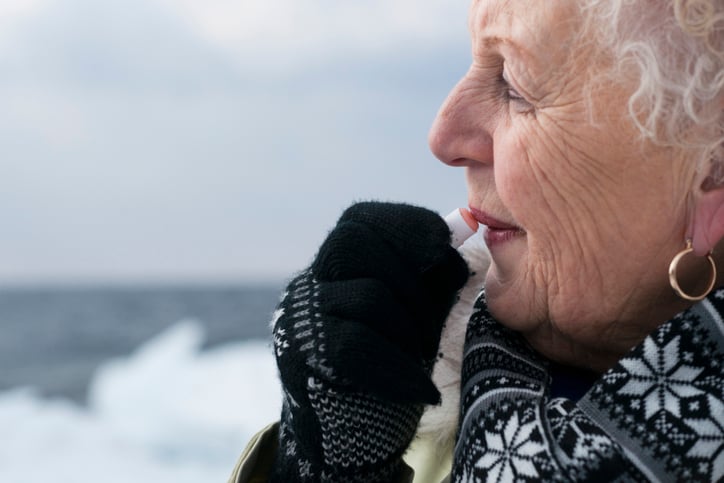 Here are a few suggestions for preventing dry, irritated skin this winter.
5 Tips for Protecting Senior Skin in the Winter
1. Add Moisture to the Air
While the furnace is a necessity during cold months of the year, it contributes to drier air that is tough on the skin. Humidifiers can help by putting moisture back into the air. These handy devices are available in cool or warm mist. It also helps if you set the thermostat a little lower, such as 68 or 69 degrees. The furnace won't have to run as often when you do.
2. Take Shorter, Cooler Showers
Though long, hot showers may sound enticing on a cold winter's day, especially for seniors with osteoarthritis, they also contribute to drier skin. The hotter the water temperature, the worse it is. Instead, stick to shorter showers and skip using the highest heat setting.
3. Go Fragrance-Free
Fragrance is utilized in almost all cleaning products whether it is body wash, shampoo, or laundry soap. Unfortunately, fragrances can be irritating to the skin. During the winter, it might be better to stick with natural, unscented cleansers.
4. Apply Moisturizer
While lightweight lotions might be fine during the summer months, a moisturizing cream is likely better during the winter. Apply one designed for the face every night at bedtime. You'll also want to invest in a rich body cream for your hands. They often need extra attention as they are more exposed to the elements. The article 25 Best Moisturizers For Mature Skin has recommendations on which products to consider.
5. Layer on Sunscreen
Summer isn't the only time of year you need sunscreen. It's important to wear it in the winter, too. Sun damage occurs all year long. In the winter, the reflection off of snow can be especially bright. Apply sunscreen whenever you will be outside or riding in the car.
Skin isn't the only part of the body that needs extra attention during the winter. The immune system also needs an extra boost.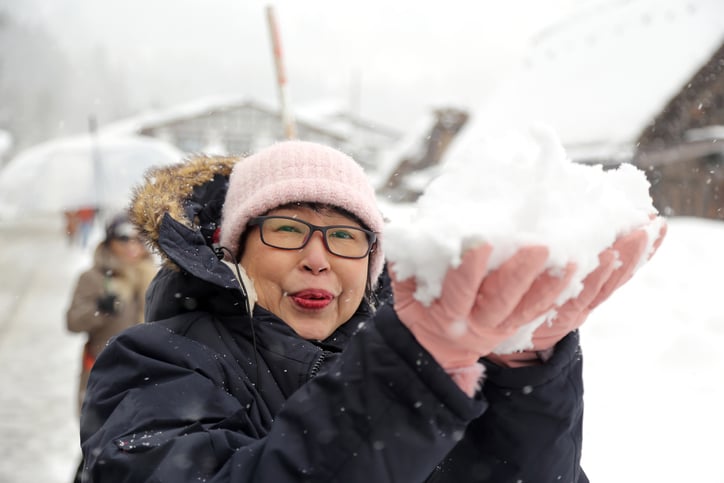 Boost the Immune System This Winter
It's not just COVID-19 that we have to be on guard for this winter. The flu and other viruses will make the rounds as well. By keeping your immune system strong, you can better protect yourself. Here are a few ways to pump up immunity:
Get the flu shot, as well as the COVID-19 vaccines and booster if you haven't already.
Wash your hands frequently and carry hand sanitizer for times you won't have access to soap and water.
Eat a well-balanced diet and stay hydrated. Regular exercise helps, too.
Get 7–8 hours of quality sleep every night. See your doctor if you are struggling with insomnia or other sleep problems.
The Centers for Disease Control and Prevention (CDC) has helpful resources to explore online. Winter Weather covers topics ranging from hypothermia to storm preparedness.
Visit a PSL Community This Winter
Winter can be a good time to consider moving to a life plan community. Whether it's for a short-term or long-term stay, you and your family will have peace of mind knowing you are in a safe environment when the cold winds blow. With locations in Pennsylvania, Ohio, Delaware, and Maryland, we invite you to utilize our community listing page to find a community that best meets your or another senior's needs.