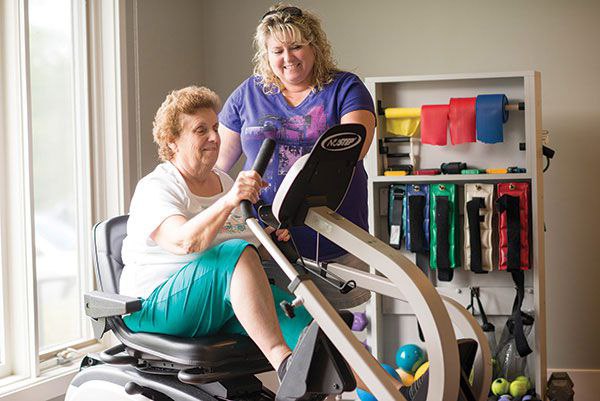 Subscribe
Short-Term Rehabilitation Options at Presbyterian Senior Living
As we age, many of us tend not to think about what would happen if we were suddenly injured. Unfortunately, the truth is that injuries can become more common as we age. Aside from the injury itself, it can be scary to think about how it would affect our lives afterwards. A hospital will be able to repair the immediate damage from an injury, but what comes after that?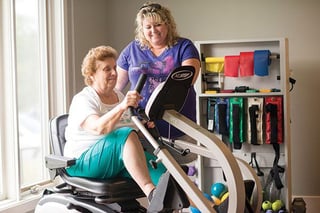 Many hospitals will refer patients to a Short-Term Rehabilitation center once they are ready for the next phase of recovery. A Short-Term Rehab Center is what the name implies: individuals will spend a few days (and nights) at the facility while they go through rehabilitation exercises to get back up to speed. And the good news is many short term rehab centers can be conveniently found near you!
Presbyterian Senior Living has several Short Term Rehab facilities at our senior living communities all across Pennsylvania, and even in Delaware and Maryland. Local hospitals from the Lehigh Valley in the northeast to Hollidaysburg and Huntingdon in the west trust us to provide high quality short-stay and rehabilitation services to patients. Our staff includes skilled teams of physical therapists, physical therapist assistants, occupational therapists, occupational therapy assistants, and speech therapists. All of them are committed to your success and want to get you back on your feet as soon as possible.
Presbyterian Senior Living Communities with Short-Term Rehab
Location
Community

Allentown, PA

Westminster Village in Allentown

Bethlehem, PA

Kirkland Village

Dover, DE

Westminster Village in Dover

Glen Arm, MD

Glen Meadows Retirement Community

Hollidaysburg, PA

Presbyterian Village at Hollidaysburg

Huntingdon, PA

Westminster Woods at Huntingdon

Indiana, PA

St. Andrews Village

Newville, PA

Green Ridge Village

Oxford ,PA

Ware Presbyterian Village

Philadelphia, PA

Cathedral Village

Philipsburg, PA

Windy Hill Village

Waynesboro, PA

Quincy Village
At our communities, we are proud to offer several different types of short-stay services to help speed your recovery. The majority of our rehab centers offer a wide variety of short-term services for rehabilitation. We can help with rehab after surgery, or joint replacement, as well as help you regain your stamina after a hospitalization, help regain your strength after a fall, help regain swallowing function, and help regaining speech quality and other side effects after a stroke or other potentially debilitating injury.
When most people hear they'll be spending multiple nights at a short-term rehab center, their first question is how long the stay will be. The answer depends on several factors. Your targeted rehabilitation plan and your personal goals will determine the length of your stay, with oversight from your doctor and members of our clinical team.
A short-term rehab center can be much more comfortable than a hospital. You won't be confined to your bed the entire time you're there. Presbyterian Senior Living's short-term rehab centers offer lots of opportunities to feel comfortable while we work to get you back on your feet.
For example, many of the rooms at our short-term rehab centers are spacious and include a TV. Some centers have hair salons available, and many allow pets to visit. Family and friends are also welcome to visit at any time, 24 hours a day. Some communities may have specific areas set aside for visitation during quiet hours.
Some of our short-term rehab centers also have amenities or features specific just to that community. For example, Kirkland Village in Bethlehem has a library and an aquatic fitness center, while Westminster Village at Allentown has its beautiful ArtWalk. And all communities offer a variety of meals every day.
Like you, we want to get you home as soon as possible. Part of the discharge process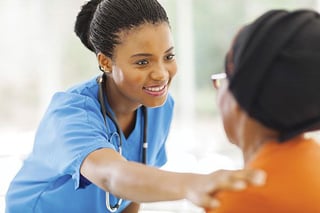 involves a home assessment, which will be completed by members of our team to ensure that you have all you need to maintain the goals you achieved. Our social worker will coordinate your discharge home, including arranging for any equipment, home care or community support that you may need. Our staff will work with you and your family to provide any training, as necessary.
At Presbyterian Senior Living, we strive to get you back on your feet as soon as possible, while keeping you comfortable. That is our goal at all of our short-term rehab centers in Pennsylvania, Maryland, and Delaware. If you are looking for an exceptional short-term rehab facility near you, we would love to meet with you to talk further. Contact us today!