Subscribe
Stress - Recognize and Address It
Health & Aging | Thrive Wellness
Stress is something that all of us experience at times throughout our lives. It can often impact our emotional and physical well-being. As part of the Emotional dimension of Thrive Wellness, in April we recognize National Stress Awareness Month. It is important to highlight stress as we must acknowledge and address it when it enters our lives. There are also now many resources and recommendations known to help, which contribute to lowering our stress levels. Finding the appropriate ways to address stress in our lives, as well as finding the ways and methods that work best for us – will help to enhance our overall well-being and sense of personal wellness.
National Stress Awareness Month
"April is National Stress Awareness Month to raise awareness of the negative impact of stress. There is no single definition for stress, but the most common explanation is a physical, mental, or emotional strain or tension. While not all stress is bad, long-term stress can have harmful impacts on physical and mental health.
It's critical to recognize what stress and anxiety look like, take steps to build resilience and manage job stress, and know where to go for help. The Centers for Disease Control and Prevention (CDC) provides some tips on how to build resilience and manage job stress. Take some time to visit their website, www.cdc.gov and familiarize yourself with ways to manage your stress." National Institutes of Health
It is important to note that not all stress in our lives is bad or negative for us. For example, when exercising and working out, our bodies must have appropriate and sufficient stress on our muscles and cardiovascular system in order for us to become stronger, and get the most benefit from performing those exercises.
If we are able to address it in ways that will help us, stress can sometimes benefit us in that it makes us aware of changes we may need to make, or things we may need to begin to do differently in our lives in order to be better.
The important part though is recognizing the negative stress and stressors when they enter our lives. With knowledge comes power, and when we are aware of the negative stress in our lives – we can then look for ways to address it.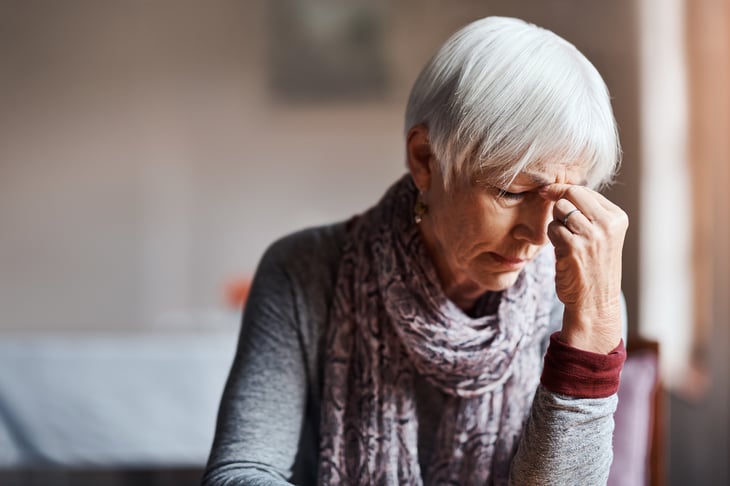 Look for Signs and Symptoms of Stress
Some signs and symptoms of stress can be physical or emotional listed by the Centers for Disease Control and Prevention. Common reactions to stress can include:
Feelings of fear, shock, anger, sadness, worry, numbness, or frustration
Changes in appetite, energy, desires, and interests
Difficulty sleeping or nightmares, concentrating and making decisions
Physical reactions, such as headaches, body pains, stomach problems, and skin rashes
Worsening of chronic health problems
Worsening of mental health conditions
Increased use of tobacco, alcohol, and other substances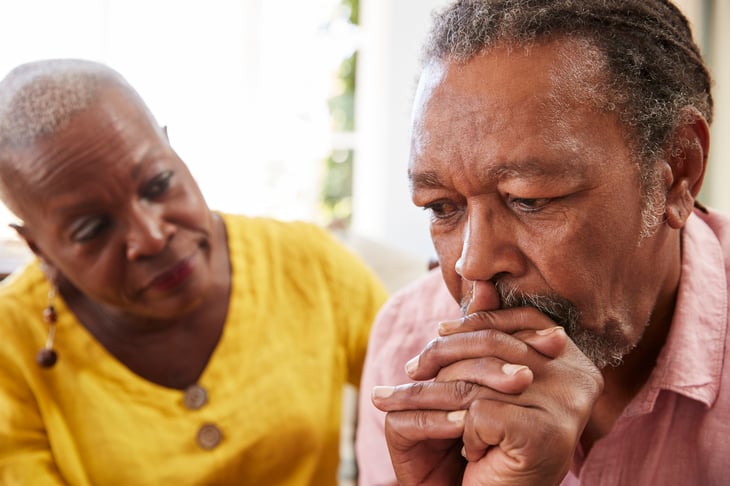 Healthy Ways to Cope with Stress
The CDC also provides the following information regarding healthy ways to cope with stress:
Take breaks. Take breaks from watching, reading, or listening to news stories, including those on social media. It's good to be informed but hearing about the traumatic event constantly can be upsetting. Consider limiting news to just a couple of times a day and disconnecting from phone, tv, and computer screens for a while.
Take care of yourself. Eat healthy, exercise, get plenty of sleep, and give yourself a break if you feel stressed out.
Take care of your body.

Take deep breaths, stretch, or meditate.
Continue with routine preventive measures (such as vaccinations, cancer screenings, etc.) as recommended by your healthcare provider.
Get vaccinated against COVID-19 as soon as possible; get a booster shot if you are age 18 or older.

Make time to unwind. Try to do some other activities you enjoy.
Talk to others. Talk with people you trust about your concerns and how you are feeling. Share your problems and how you are feeling and coping with a parent, friend, counselor, doctor, or pastor.
Connect with your community- or faith-based organizations.
Avoid drugs and alcohol. These may seem to help, but they can create additional problems and increase the stress you are already feeling.
Recognize when you need more help. If problems continue or you are thinking about suicide, talk to a psychologist, social worker, or professional counselor.
Helpful Resources to Manage Stress
Stress and anxiety can often go hand-in-hand. It is important to recognize both in order to best manage them. Please review this infographic provided by the National Institutes of Health.
Another helpful resource is the American Counseling Association (ACA) and their website www.counseling.org.
One healthy coping mechanism for stress is humor and laughter, which can indeed be very therapeutic for us. Some people try to unwind, relax, and look for ways to laugh and have fun. April is also National Humor Month as recognized by the Association for Applied and Therapeutic Humor.
"The Association for Applied and Therapeutic Humor is a non-profit organization dedicated to the study and application of humor to effect positive change. The strategic use of humor sparks connection, increases influence, improves communication and can be used as a competitive advantage in any industry. What's more, humor provides innumerable benefits to our overall health and well-being, including reduced stress, greater resilience, decreased depressive symptoms, and even increased pain tolerance.
Please check out their website to learn more, and for additional information and resources - www.aath.org
Hopefully, the resources and tools shared in this blog will be helpful and positively contribute to your personal sense of wellness.
One thing is certain – all of us have stress and stressors in our everyday lives, some are positive stress, and others are negative stress. It's essential for us to recognize the difference between the two so that we can address and find ways to cope with the negative stress.
Whether we choose to meditate, exercise, detach and "unplug", seek opportunities to laugh and experience humor, or any other healthy coping method --- the most important thing is that we are being proactive. We are facing the challenge and negative stress head on and seeking ways to manage it that will enhance our health, overall well-being, and ability to thrive as we live our best lives and choose our best wellness path moving forward.
---
Please stay tuned for next month's post for Thrive Wellness updates and share this information with your friends. Invite them to subscribe to the Waypoints Learning Center. Thrive Wellness monthly blogs will post at the end of each month.
People who come to Presbyterian Senior Living come for more than just a place to live– they come to feel energized, challenged, and fulfilled; they come to THRIVE.
---