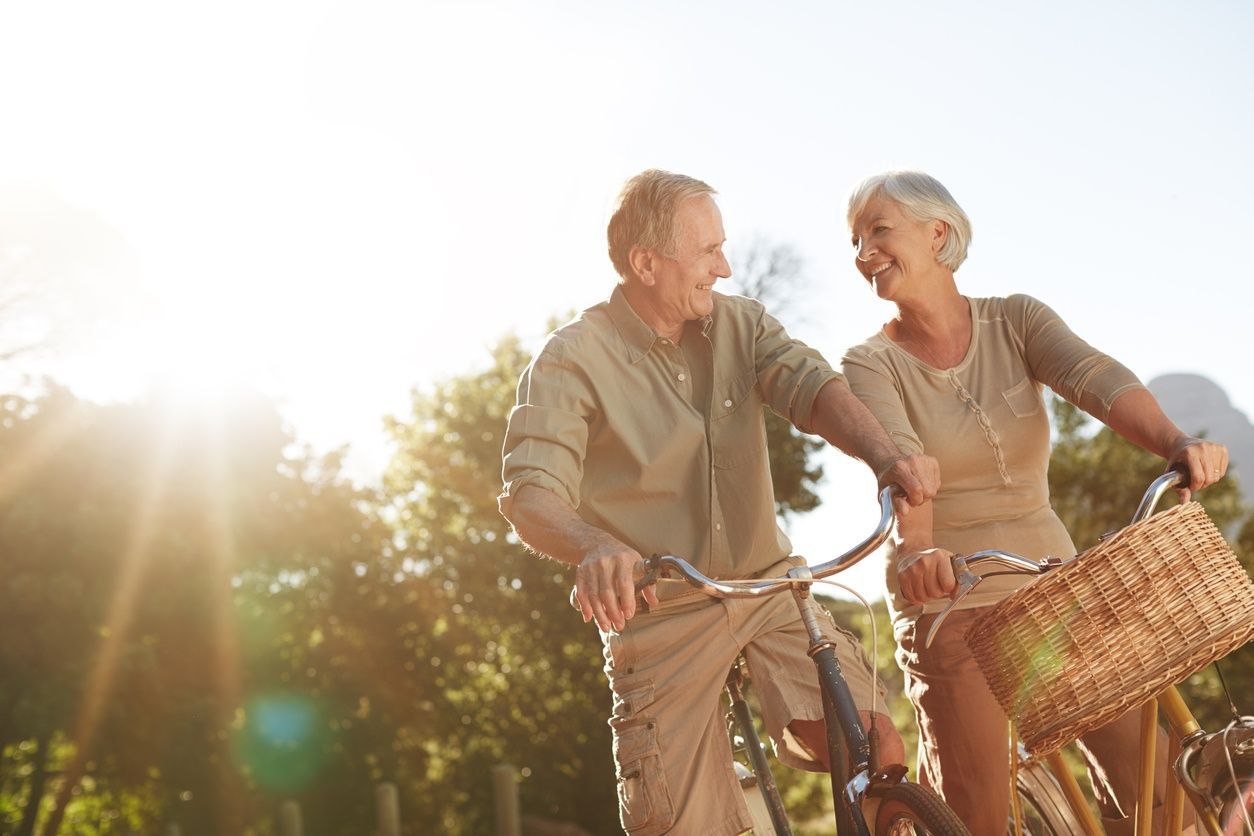 Subscribe
The Best Places for Senior Living in Pennsylvania
There are so many important factors that come into play when picking a place to call home, and location will be near the top of the list. The good news is Pennsylvania is a great place for senior living, with a lower-than-average cost of living, beautiful scenery, and more. But what is the best place for senior living in PA? It ultimately depends on what you want to do, so we've compiled a list to help you figure that out.
These picks are from all over the state, so there's something for everyone, and there's also something for everyone when looking at what Presbyterian Senior Living has to offer across Pennsylvania. These cities aren't ranked in any particular order, because what makes Pittsburgh great is very different than Cumberland Township and Gettysburg, but they have all been rated highly by others. To help you narrow your search, you can also download the Senior Community Evaluation Checklist here.
---
Finding the right community is a big decision. Leverage our Senior Community Evaluation Checklist to make an educated decision on which community is right for you or your loved one.
---
Pittsburgh
If you're looking for an urban setting, Pittsburgh is the best place in PA. The second largest city in Pennsylvania with a population of more than 2 million people in the metro area, Pittsburgh has a rich history and a great downtown area filled with museums, high quality dining options, sports arenas, and more.
It can be more expensive than other, smaller towns in PA, but compared to the rest of the nation, the cost of living in Pittsburgh is estimated to be 16 percent below average. Pittsburgh was also ranked in the top 25 places to retire in the U.S. by Forbes magazine.
Bethlehem
On the opposite side of the state lies Bethlehem. Located in the Lehigh Valley in eastern Pennsylvania, Bethlehem was ranked the best place to retire in the northeastern United States by Money Magazine. The area's best features are its charm, location, and healthcare options. The city of Bethlehem has both a historic district and a more modern downtown/shopping area.
Located near several major cites and the quaint villages in the Pocono Mountains, you can find a wide variety of things to do just around the corner. With several major hospitals in the area, great healthcare is easy to find. You can read more about what makes Bethlehem an amazing place for senior living here. Bethlehem is also just a short drive away from two other great cities for senior living, Allentown and Easton.

Hollidaysburg
The best place for senior living in central Pennsylvania is Hollidaysburg, located in Blair County just 5 miles from Altoona. Nearly a quarter of the population is above the age of 65, and healthcare is readily available for whenever you might need it. Access to recreation facilities is fairly high too, with several state parks, golf courses, and other attractions for the entire family nearby. Crime in the area is also much lower than average. An unusual, but possibly concerning statistic, access to grocery stores is somewhat below average in Hollidaysburg, but plentiful options are located just a short drive away.
Hanover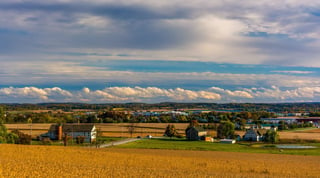 Known for its snack foods, Hanover is a small city located in southern York County. It's close to several larger cities, like York, Harrisburg, and Baltimore, but you won't have to go far to find something fun to do. Hanover is home to "the Golden Mile," a stretch of highway for shopping, with several stores and retail outlets.
With 23 state parks nearby, and an average of 209 sunny days each year, you'll have plenty of time to enjoy all of them. About 20% of Hanover's population is over the age of 65.
Waynesboro
The most southern city on the list, just barely beating out Hanover, Waynesboro sits almost exactly on the Maryland line in Franklin County. This southern location has its perks: the weather and air quality is extremely pleasant year round, with an average temperature of 73 degrees in the summer, and 206 sunny days a year. You can enjoy the amazing weather, along with comfortable senior living at Quincy Village, located just up the road from Waynesboro.
There's also plenty to do in the city, with lots of restaurants, bars, and theaters nearby. Waynesboro also boasts a relatively low crime rate. All good things come at a cost, however. The cost of living in this southern Pennsylvania town is slightly higher than in surrounding areas.
Pottsville
The county seat of Schuylkill County, Pottsville has a lot going for it. The low cost of living
and mild winters are definitely a plus, as is the city's low crime rate. But if you plan on traveling around the world, Pottsville might not be for you. The nearest major airport is more than 60 miles away.
If you prefer to stay grounded though, there are 5 state and national parks nearby, as well as two skiing facilities. Beer fans: Pottsville might be perfect for you, the city is also the home to Yuengling Brewery, America's oldest brewery.
Kennett Township
Kennett Township can be found right on the border of Pennsylvania and Delaware, near Philadelphia, Wilmington, and Baltimore. Ranked the top place to retire in PA by niche.com, Kennett Township boasts an A+ safety grade with an A- in access to both doctors and restaurants. Being so close to three major cities, there's plenty to do in the area. That location also means the cost of living tends to be higher than the PA average.
The weather is great, with an average of 204 sunny days per year and an average of 2.6 inches of snow each winter. 20% of the residents are over the age of 65. Presbyterian Senior Living's Ware Presbyterian Village is located just a short drive away from Kennet Township, and if you want to be closer to the city, Cathedral Village is located in northwest Philadelphia.
Cumberland Township

Located in Adams County in south-central Pennsylvania, the Cumberland Township and Gettysburg area is a great place for senior living. Surrounded by the Gettysburg National Military Park, there's plenty to do and see in the area. Downtown Gettysburg has some great dining options, and for the adventurous, Liberty Mountain Resort is only a few minutes away.
The actual city of Gettysburg can be expensive, and crime is higher than average, but the surrounding Cumberland Township has a very low crime rate, and more than 25% of residents are over the age of 65. Just a few miles north sits Newville, PA, home to Presbyterian Senior Living's Green Ridge Village.
With so many great locations for senior living in Pennsylvania, it's hard to make the wrong decision. After compiling a list of communities to visit, bring along a copy of our Senior Community Evaluation Checklist to make sure you're asking the right questions.