Subscribe
This Fall - Pause and Take a Breath of Fresh Air
Health & Aging | Thrive Wellness
October is a special time of year filled with many seasonal experiences. Brilliant colors emerge as we experience fall foliage, and are able to view the beauty of our surroundings and landscapes. Fall festivals, hayrides, crop harvesting, and pumpkin picking are just a few of the autumn experiences we can enjoy. Costume ideas and creativity abound, as children prepare for the excitement of Halloween… And one of course cannot forget the flavors of fall that are available to us, whether pumpkin spice, yummy baked goods, nuts and vegetables that have been harvested – there are so many choices that please the palate.
This special time of year and associated seasonal changes, also usually brings about cooler temperatures – mild, comfortable days and some crisp, cooler nights. Some even begin to experience snow for the first time in many months! Autumn is a favorite time of year for many who enjoy hiking and other outdoor pursuits.
Getting outside during this time of year can bring with it so many pleasant experiences. One's senses are bombarded with wonderful sights, sounds, and smells that were not present during other seasons throughout the year. Many people enjoy taking time out of their busy schedules to engage in the opportunities autumn provides. If you are not one of them – please consider this. Take the opportunity to get outside, get outdoors and take a stroll, go to a fall event, and/or just let your senses take it all in! If possible, consider taking a family member, friend, or neighbor with you. Sharing these experiences with another person can increase your enjoyment of your chosen activity.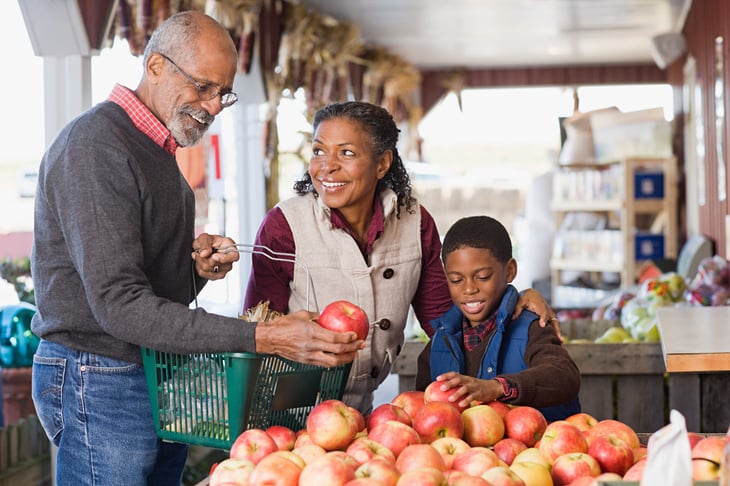 Above all though – pause and take a deep breath of fresh air… Take several nice deep breaths of autumn air… This season can be a wonderful time to get moving and focus on our breathing and wellness. October is Healthy Lung Month as recognized by the American Lung Association. Our lungs are a very important part of our cardiovascular health and essential components of our day-to-day lives. We must breathe to live, and to fuel all of our bodily systems with oxygen, and having healthy lungs is an extremely important part of our wellness.
As part of the Physical dimension of Thrive Wellness, focusing on having healthy lungs will have a very positive impact on your personal health and wellness. Perhaps one of the easiest ways we can do this, and fit it into our busy schedules – is to add walking or other cardiovascular activities into our daily and weekly routines. If you use a wheelchair, walker, and/or other assisted device – consider ways you can get outside and breathe in the fresh air, let it fill your lungs and, if need be, perhaps someone can assist you so you can benefit from this experience.
Intentional breathing, and working on our breathing, are some of the best things we can do for our health.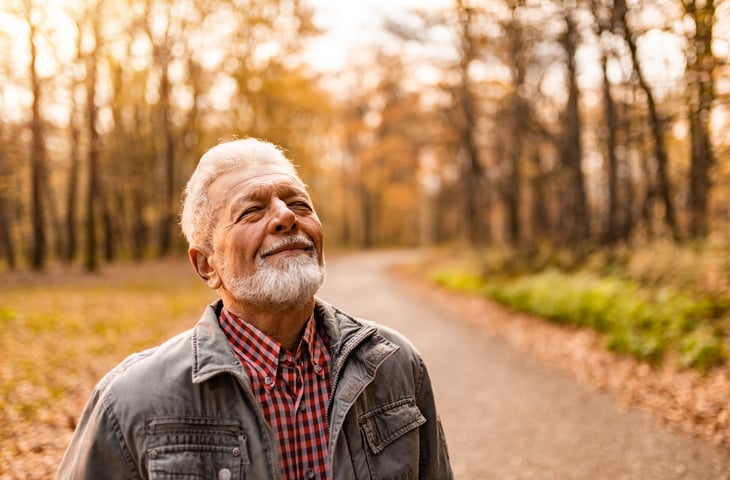 Getting outside this fall is just a recommendation – but certainly - one does not need to get outside and be outdoors in order to add breathing and cardiovascular activities into their routine. Whenever possible: take the stairs/steps instead of the elevator/escalator, consider using a recumbent or upright bike in your home or fitness center, walk on a treadmill, participate in a fitness, Yoga, or Meditation class/program, etc… There are many choices available when you consider – how can I focus on my breathing and get some exercise for my lungs? Anything that gets you breathing and has you moving, in some way can be beneficial. Please consult your physician prior to participating in a vigorous activity, or any program that will greatly increase your heart rate. This is best practice as your physician can help you find the proper program/experience for you and your lung health.
If you currently smoke, consider a cessation program that can support you in quitting. Smoking and the second-hand effects of it, very negatively impact the health of our lungs. When our lungs are unhealthy, there is a domino effect with all of our other body systems – for one our cardiovascular system is negatively impacted starting with our hearts, and another serious complication of having unhealthy lungs is that our ability to efficiently process oxygen is impacted. This often includes reduced lung capacity. When one cannot efficiently process oxygen – their energy levels go down, their muscles do not function as well, normal bodily processes such as digestion are affected, sleep can be affected, and many other negative complications arise.
The American Lung Association has many helpful resources and information you can review to learn more about having healthy lungs. https://www.lung.org/
Please consider the following breathing exercises recommended by the American Lung Association - https://www.lung.org/lung-health-diseases/wellness/breathing-exercises
Another section of the ALA site focuses on lung health and wellness - https://www.lung.org/lung-health-diseases/wellness
Please consider adding some activities into your daily and weekly routine that contribute to healthier lungs. Take a moment to review the above links and information to learn more about your lungs and why they are so important.
No matter what activity you choose, what is certain – is that being intentional about your lung health will enhance your overall wellness and health in general.
Your body will thank you, and you will begin to see and feel, the many positive effects of increasing your breathing and related lung-healthy activities.
Consider this fall - pausing, and taking in a breath of fresh air…..