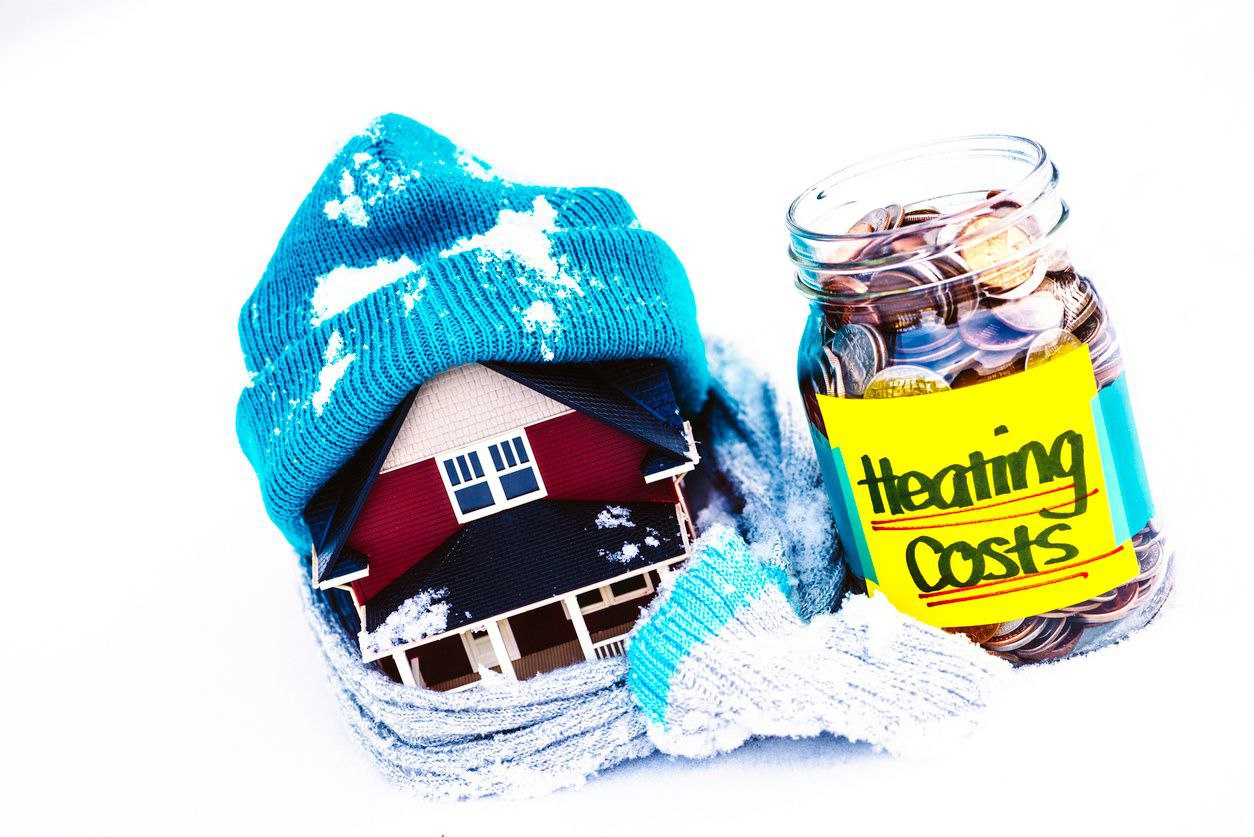 Subscribe
Lower Your Heating Bill Without Lowering Your Heat
Seniors on fixed incomes might find themselves looking for quick and easy ways to save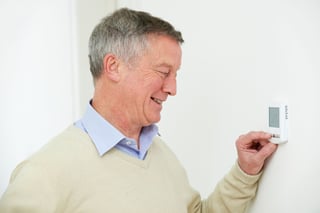 money, and one of the first places people look is to the heating bill. While turning down the heat can save a few bucks, it's not always the best course of action for seniors. And, as it turns out, there are other, more efficient ways you can lower your monthly bill.
But why is turning down the heat a bad idea in the first place? Lowering the heat in your home can be dangerous for seniors, and trying to save money by doing so may end up costing you more if you develop hypothermia and have to go to the hospital. As a general recommendation, you shouldn't be setting your thermostat any lower than 70 degrees to help keep you safe during the winter, check out our free Winter Survival Guide for seniors.
This blog post will mostly focus on seniors who are still living in their own home, since many senior living communities have the heating bill included in the monthly charge. In fact, moving to a retirement community may actually be one of the best ways to lower monthly bills like this altogether. But more on that later.
Look Into Senior Assistance Programs
Many states, the federal government, and even some utility companies have assistance programs for seniors and other low-income households. Not everyone will meet the eligibility requirements, but if you do, applying for one of the programs available could be very beneficial. Here are a few of the programs available:
Low-Income Home Energy Assistance Program (LIHEAP)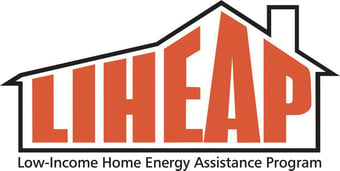 LIHEAP is a federal program that provides funds to states to help qualified individuals with their home heating and cooling costs. Each state will have a different LIHEAP application, so you might have to do some digging to find yours. If you live in Pennsylvania, you can find more info on PA's LIHEAP program here.
Customer Assistance Programs (CAP)
These programs will be through your utility company. If you meet the requirements, your company will work with you to lower your monthly bill, and in some cases, get rid of some of the debt you owe. You'll have to contact your utility company to learn more about its specific Customer Assistance Program.
Customer Assistance Referral and Evaluation Program (CARES)
CARES is also set up through your utility company, but the purpose of this program is to help customers with special needs pay their bills. Examples of customers with special needs are those who are experiencing family emergencies, divorce, unemployment, or medical emergencies. Contact your utility company to learn more.
Weatherization Assistance Program (WAP)
WAP is another federal program that gives money to states to help low-income households permanently lower their heating bill by making their homes more energy efficient. In Pennsylvania, on-site energy audits are conducted at your home to identify the most cost-effective energy saving measures to be installed. Learn more about WAP here.
These are just some of the most popular assistance programs available. Your utility company and local government may have other options, so be sure to check with them.
Make Your Home Energy Efficient
Another way to lower your heating bill without lowering your heat is to make your home energy efficient. If you qualify, apply for the Weatherization Assistance Program above, but if you don't, there are some easy DIY ways to make sure your home uses less energy.
The first step is also the easiest step: buy energy efficient light bulbs. Replacing the most used light bulbs in your home with energy efficient ones can save you around $100 a year! There are varying degrees of energy efficient light bulbs available; the top three are Halogen incandescent bulbs, Compact fluorescent lamps (CFLs), and Light emitting diodes (LEDs). LEDs are the most energy efficient, using only about 20 to 25% of a normal incandescent bulb. They even come in several colors, and some are dimmable.
You should also consider changing any lights you put up around the holidays to LEDs. Using 125 standard decorative lights for a month costs around $25, while twice as many LED lights being used for the same amount of time will only cost about 50 cents!
The next best way to weatherize your home is to make sure your windows and doors are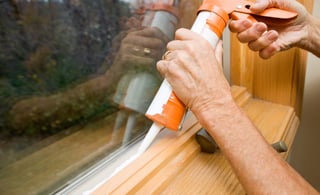 properly insulated. There are several ways to do this, including:
Apply caulk to the outside edges of the door casing.
Apply a rubber or vinyl door sweep along the bottom of the door to stop drafts.
Use plastic window covers to stop heat from escaping.
Install gasket sets behind electrical outlets
Download our free Winter Survival Guide for more tips on how to winterize your home
Some of these may require professional assistance. If you're unsure which is best for your home, contact your energy provider and request a home energy audit. They will come and make free recommendations for you.
Wear Warmer Clothes!
This may seem like cheating, but it really will help you stay warm, which will keep you from reaching for that thermostat. Wear several layers when inside, and wear thick, warm socks or slippers when walking around. Since heat rises, your floors can be very cold, but the slippers will make it seem like you're walking on a warm cloud!
Consider a Senior Living Community
If those home renovations sound like they would be too much work, or too expensive, you might want to consider an independent living community, or a continuing care retirement community (CCRC). At a senior living community, heating, cooling, and other energy costs are usually all rolled into one monthly payment. So you'll be able to enjoy the heat, since your rate won't go up just because you want to stay warm.
If you're still worried about the cost of heating and energy in your monthly bill, know that at Presbyterian Senior Living, we're committed to becoming more energy efficient and reducing each community's energy footprint. PSL's communities are built to comfort home standards designed to cut down on energy use. You'll be able to enjoy all the freedom of your old home, with new opportunities available that you might not have had before. Request a brochure or contact us today if you're interested in learning more.
---
As seniors, every dollar counts in your monthly budget, which can make winter especially hard. But if you follow these tips, you'll be able to save energy and money, all winter long. Remember to download our free Winter Survival Guide for more tips on how to stay warm and safe during the cold winter months.
Do you have some tips you'd like to share? Let us know in the comments below!