Subscribe
Tips to Prevent Caregiver Burnout
If you are the caregiver for a family member, your days are likely busy with little time to spare. This is especially true if you work outside the home or are raising a family. According to the Family Caregiver Alliance, over 53 million people in this country held the role of the unpaid family caregiver in 2020. That translates to 21% of the population and an increase of 9.5 million people since 2015.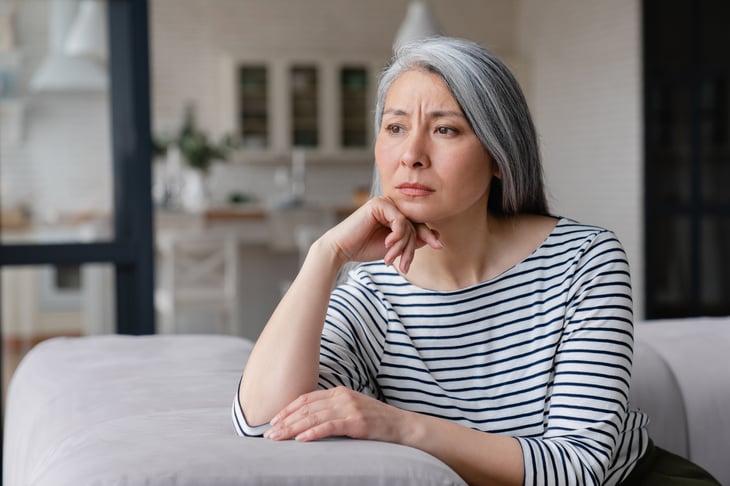 While caring for someone important to you can be rewarding, it can also be demanding. Caregivers are more likely to suffer a health crisis than their non-caregiving peers. Sometimes, because their days are so hectic, caregivers fail to recognize and act on the warning signs of their own burnout.
Red Flags for Family Caregivers
Because the symptoms of caregiver burnout usually come on gradually, it's easy to overlook them. It's only when a health issue occurs that family caregivers realize just how badly they've been feeling. If you are a family caregiver, take time to review the red flags that may indicate a crisis is looming:
Difficulty getting to sleep or staying asleep
Persistent stomachaches or digestive problems
Quick to become angry or tearful
Fatigue that doesn't improve with rest
An overwhelming sense of anxiety
Unintended weight gain or weight loss
Recurring back problems or headaches
Increase in unhealthy habits (i.e., smoking or drinking)
Loss of interest in friends and social activities
If these symptoms sound all too familiar, it's probably time to make some changes. The first step is to schedule an appointment with your primary care physician. They can assess your well-being and identify any potential problems.
If you suspect you are on overload and want to avoid reaching the point of caregiver burnout, the following tips may be of interest.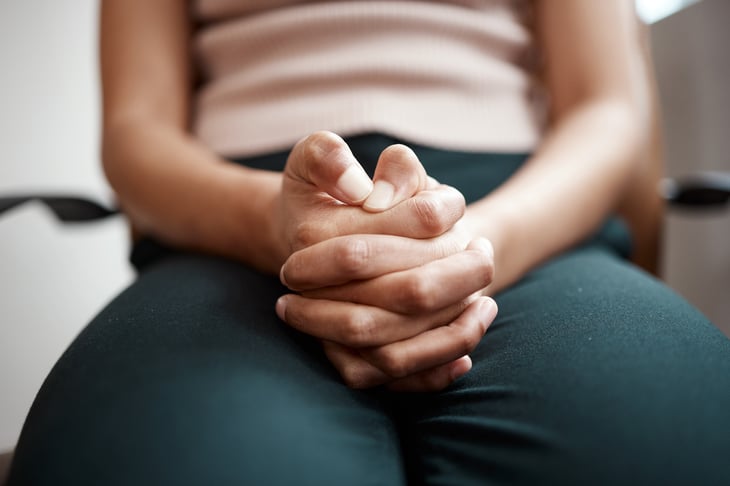 Ways to Avoid Caregiver Burnout
Accept help:

If you are like many family caregivers, asking for or accepting help leaves you feeling guilty. But taking regular breaks is essential. Allowing people to help with errands and other daily tasks will make you a better caregiver over the long run. Remind yourself of these caregiving statistics: 24% of family members assist a loved one for five or more years, and 15% for ten or more years. You need to make your health a priority to be able to continue providing support.

Practice meditation:

Research shows that a healthy way to manage stress and anxiety is through meditation. Even 10 minutes in the morning can help you maintain better health. Whether you are just learning or have already mastered meditation, Calm and 10% Happier are good meditation apps for busy caregivers.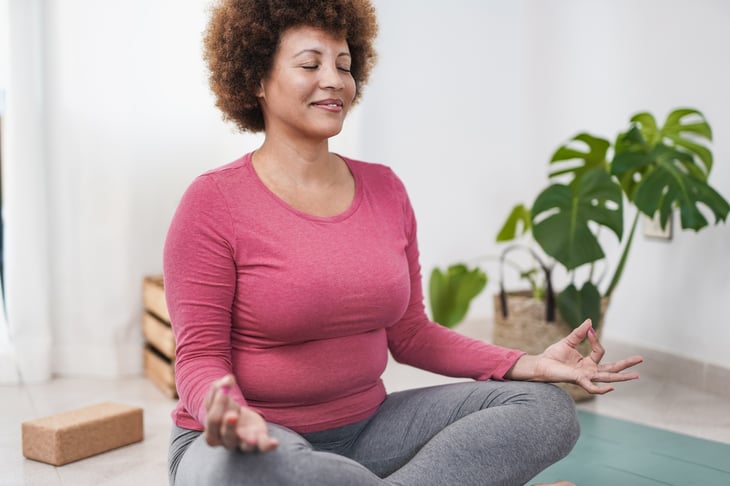 Improve your diet:

Caregivers are notorious for skipping meals or grabbing fast food on the run. Neither habit is a good one. While having food delivered from a local restaurant can make mealtime easier, the costs can add up quickly. And healthy options might be limited. Consider trying a meal delivery service. Sunbasket and Green Chef are two that earn positive reviews for offering nutritious, organic meal choices.
Get daily exercise: When you are pressed for time and feeling sluggish, physical activity might be the last thing on your mind. Though it seems counterintuitive, exercise gives you more energy. It also helps beat stress and promotes better sleep. If it's hard to find 30 or 40 minutes to work out, break exercise up into shorter periods of time. The good news is that you'll reap the same rewards. A 15-minute walk in the morning combined with a 15-minute swim or Pilates in the afternoon, for example, can help improve overall wellness.

Explore respite:

Another option for busy caregivers to consider is respite care at an assisted living/personal care community. Most welcome short-term guests for a few days or even a month or more, depending on their state regulations. Respite can also act as a trial stay to see if the community might be a good fit for a loved one if a permanent move becomes necessary.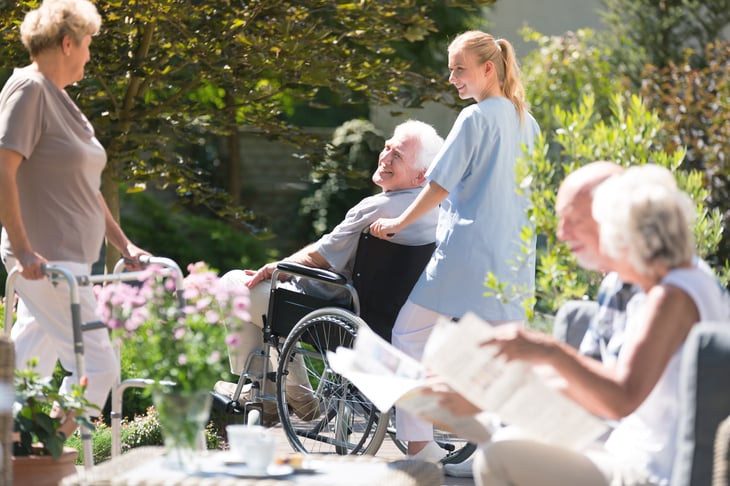 Services to Support Aging has additional tips to make caregiving easier. An added benefit is that by accepting help and finding ways to make your days more manageable, you and your family member will have more quality time together. Instead of being a weary caregiver, you can once again engage in activities you both find joyful and fun!
Get to Know Presbyterian Senior Living
While older adults might say they'd like to age in place at home, it's not always the best solution for them or their loved ones. A Life Plan Community, like Presbyterian Senior Living, is another option to consider. With campuses in Pennsylvania, Maryland, Ohio, and Delaware, you'll likely find a community that meets your or a senior loved one's needs. Contact us to learn more today!