Subscribe
Services to Support Aging
Health & Aging | Caregiver Support
Since the COVID-19 pandemic required most of us to stay at home for long periods of time, there's been an increase in the number and types of businesses that deliver. From grocery deliveries to pet food supply drop-offs, we've rounded up some of the best services to support aging adults or caregivers.
Services That Make Aging Easier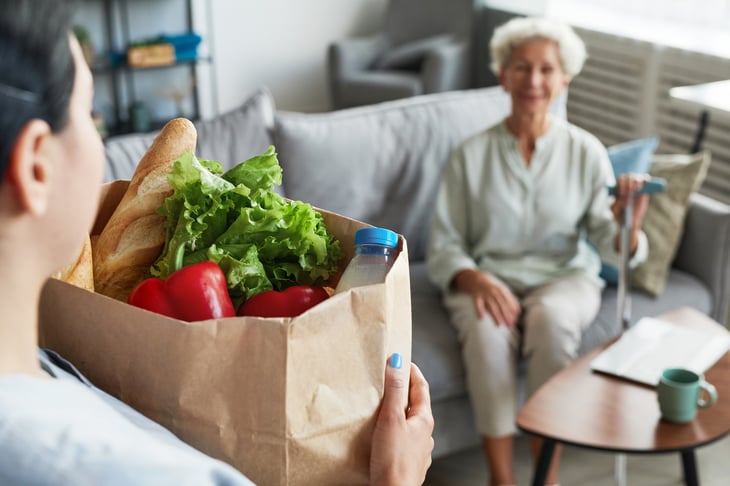 Grocery delivery: Prior to the COVID-19 crisis, this was a service that was already growing. Delivery makes it easier for older adults who might find this chore to be a struggle, as well as for busy parents juggling the demands of working and caring for children. Chain grocery stores like Kroger, ALDI, Wegman's, and Whole Foods allow you to order online. Then, they'll bring your order to your house often the same day. National options include Instacart, Shipt, and Amazon Fresh.
Prescription services: While many insurance companies have programs in place to mail prescriptions to seniors, they don't often cover those medication needs that pop up unexpectedly. An increasing number of pharmacies now offer home delivery. Chain drugstores like Rite Aid, CVS, and Walgreens all have home delivery, though it might not be on the same day. Local, independent pharmacies might be able to accommodate seniors' needs more easily.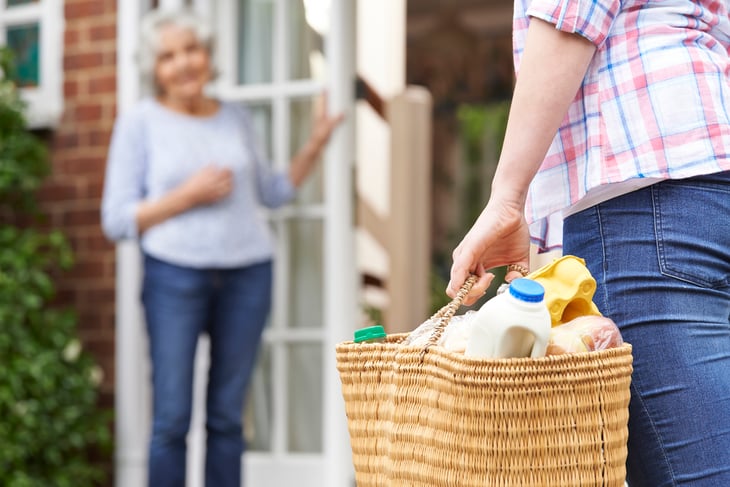 Running errands:

Seniors who limit their driving or have given it up altogether might find it tough to run errands yet not want to ask busy adult children for help. Depending on where you live, there might be individuals or small businesses that provide this service. One suggestion before hiring an individual directly, however, is to look into Home Care. Non-Medical Home Care agencies offer companion services, and run errands on your behalf. Another option to consider is placing and paying for orders by phone or online and not turning a credit card over to anyone you hire directly. Finally, check with your local agency on aging, senior center, or state unit on aging to see if they know of any local transportation options for seniors.

Meal programs:

This is an area where seniors have more options than ever before. Meals on Wheels is a standard service in most communities. Most charge fees on a sliding scale based on income. You can also find local entrepreneurs, such as chefs or catering companies, that deliver a week's worth of meals directly to your door. And there are national chains, including many, that accommodate special diets. Purple Carrot, for example, focuses on plant-based meals. You can order either prepared meals or meal kits. Silver Cuisine delivers prepared meals for older adults. They offer meals for special diets, including heart health, diabetic, gluten-free, low-sodium, and more.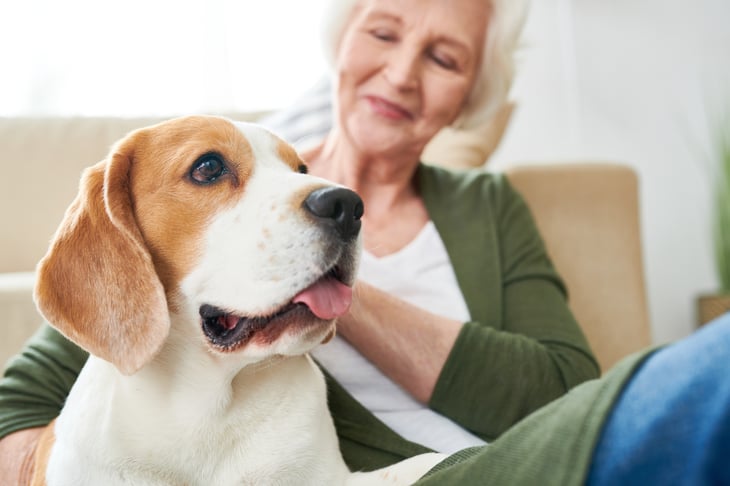 Pet care:

Because the companionship of a pet offers mental and physical health benefits, many older adults have them. With age, however, it can be a little tough to manage a furry friend's care. Fortunately, there are options to make that easier. Many veterinarian's offices have a mobile vet program. Mobile groomers are also widely available now. Check with your vet if you need a referral to one. If you need someone to walk your dog, a service like Rover can make it easier to connect with a dog walker.

Household supplies delivered:

Those basic supplies we all need, like laundry soap and toilet paper, can also be brought right to your doorstep. Beyond Amazon, you'll find retailers like Target and Walmart now offer home delivery. DoorDash is no longer just for having food delivered from your favorite restaurant. The service also has a convenience category that allows you to order household supplies, too.
Transportation services: One reason seniors might continue driving after they no longer feel safe doing so is not knowing what other options are available. Even if adult children or grandchildren live nearby, it might feel like you are burdening them with repeated requests for transportation to medical appointments. This is another area where the local agency on aging might be of help. Most maintain a list of people and companies that provide senior transportation for appointments. Some even have volunteers that offer this service at no cost.

Visiting physicians:

Did you know there are companies that arrange for physicians to provide care right in an older adult's home? Visiting Physicians Association, for example, offers both short- and long-term care. Other types of physicians, such as podiatrists, can make those accommodations, too.
Choice and Flexibility at Presbyterian Senior Living
While many older adults hope to age in place at home, it's not always the best solution for everyone. A Life Plan Community, like Presbyterian Senior Living, is another option to consider. Living at a Life Plan Community offers you the ability to live a vibrant, independent life while having the peace of mind that care is available should you ever need it. With a variety of campuses to choose from in Pennsylvania, Maryland, Ohio, and Delaware, you'll likely find a community that meets your or a senior loved one's needs. Contact us to learn more today!