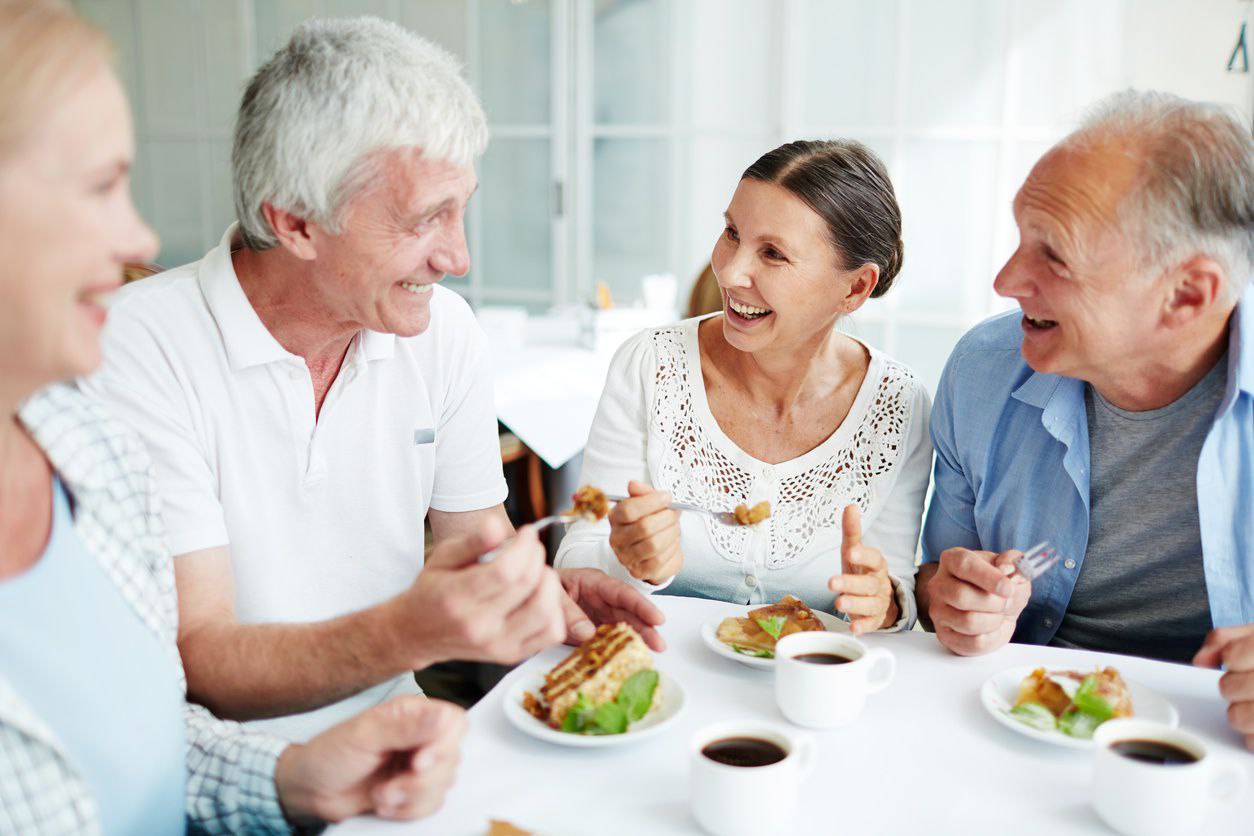 Subscribe
How Two Communities Improved Resident Satisfaction Through Dining
Resident satisfaction is an important goal at every one of Presbyterian Senior Living's communities. As part of our mission, we strive to provide "compassionate, vibrant and supportive communities and services to promote wholeness of body, mind and spirit." An aspect of resident satisfaction that some people may not consider right away is the dining experience. A great dining experience significantly strengthens resident satisfaction. That's why not one, but TWO PSL communities have been working to enhance the dining experience to benefit the people they serve.
Ware Presbyterian Village
Ware Presbyterian Village in Oxford, Pennsylvania, wanted to increase resident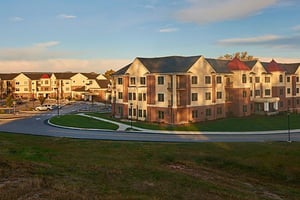 satisfaction by enhancing the overall quality of their dining options. Based on resident surveys and feedback, staff at Ware Presbyterian Village set out to improve four different categories of the dining experience:
Food Quality
Presentation

Service

Social
They hoped that by improving these areas, residents would be happier and more satisfied in all aspects of their life.
Improve Food Quality
The first and biggest step towards improving the dining experience at Ware was to make better food, and make food that the residents would enjoy eating! Staff convened a dining committee to go over suggestions and review resident comments on the current options that were provided. They evaluated the current menus and the ingredients that were being used to see if they could supplement some of the menu items with better or more interesting ingredients. Both individual menu items and cooking procedures were changed to address dietary concerns by the residents.
The dining committee also implemented the Masterpiece Living healthy eating goal, in order to make the meals they offered more naturally balanced. One of the ways they implemented this was through a smoothie week, where various healthy smoothies were offered.
Emphasize Presentation
A meal might taste amazing, but if it doesn't look appetizing people may not want to eat it at all! The staff at Ware decided to implement a garnishing program for some of the foods they served. Chefs and cooks were taught how to garnish certain foods with the goal of enhancing the visual appeal of some popular dishes.
The dining staff also focused on setting up more attractive buffets. In addition to a standard meal buffet, they also occasionally set up a dessert bar and a sundae bar for the residents to enjoy!
Better Service
Service can make or break a meal. If it's good, then you may leave with a positive impression, but if it's bad you may never want to return again. That's why Ware decided to add additional wait staff to their team. By doing this they were able to reduce wait times in their dining rooms and allow the wait staff to get to know the residents better and provide more personal service.
More Social
Another idea the staff at Ware had was to make dining more social. They introduced themed meals a few times a month, which have been big hits with the residents. One of the most popular themes was a Cinco de Mayo dinner. The themes provide residents the opportunity to socialize and share their experiences with each other. Staff put up decorations and music is played to go along with each theme.
The Long Community at Highland
The Long Community at Highland in Lancaster, Pennsylvania also set out to improve the dining experience for residents. Staff created a goal to improve overall resident dining satisfaction. They split their efforts between the Independent Living and Personal Care households.
Independent Living
For the Independent Living residents, focus groups were held every 5 weeks to gauge residents' dining satisfaction and come up with new ideas. A resident-driven meal preference survey was given to the focus groups, and the feedback from those surveys was incorporated into the menu.
One of the most popular changes the staff has inherited are special dining programs. Similar to the theme meals at Ware, these programs center around a theme, like holiday meals or a seafood night, and are held every month. The seafood night was so popular that residents had to sign up in advance to reserve a spot.
Another idea that stemmed from the focus groups was to place a satellite cafe at the new Westminster Place building. While this building doesn't have an official dining room, residents can now stay in their own building to enjoy a quick meal.
Personal Care
The changes to the Personal Care dining options were similar to Independent Living, with a few small differences. To evaluate the current dining program, staff broadened the format of the existing Resident Council to include even more residents. In addition, a food committee was established, comprising of some of the Resident Council members.
Special dining programs were designed to increase the amount of time the staff spends with the residents. Some of the programs include a made-to-order breakfast and a sundae bar that residents could order from. Staff and residents both said the changes improved their relationships with each other, and their overall satisfaction.
---
As part of our mission at Presbyterian Senior Living, we strive to provide compassionate, vibrant and supportive communities and services to promote wholeness of body, mind and spirit. By evaluating the dining needs of the residents and making changes to support their desires, we are working to support our mission. To learn more about how a CCRC can Enrich Your Life, download our free eBook below.