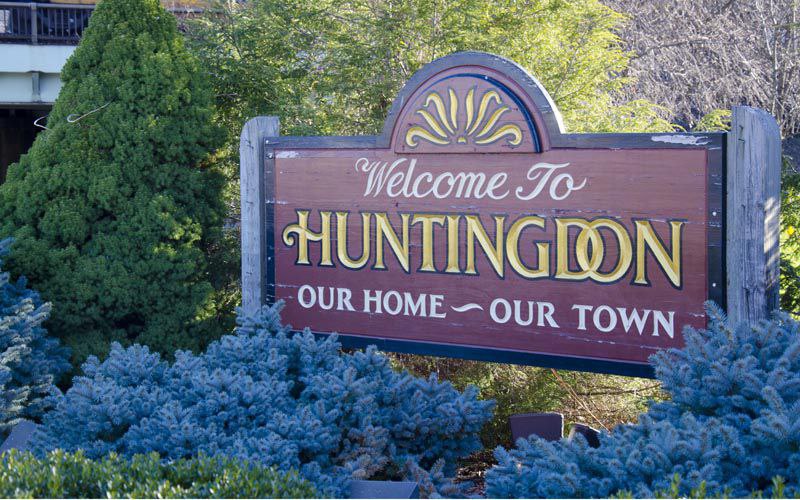 Subscribe
Westminster Woods at Huntingdon Located in Thriving Area
Presbyterian Senior Living | CCRC
When looking at a retirement community you want to consider all aspects of that community, from the amenities, to the food options, and everything in between. One of the most important aspects of a community is its location. And while proximity to loved ones may be an important factor when choosing a location, you may also want to consider if the area is thriving.
Sure, your retirement community may have most things you need on its campus, but what happens if you need something your community doesn't offer? You'll want to be able to go to the nearest town to find something to do. If you chose an area that is prospering, there's a much higher chance you'll be able to find something interesting beyond the walls of your new community.
"But how can I tell if an area is prospering?" you might be asking yourself. Great question! Sometimes you can tell just by looking, but other times you can rely on the opinion of others.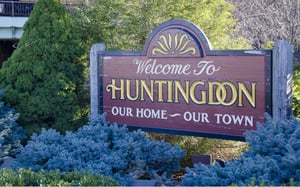 The good news for you is Huntingdon, Pa. fits both categories. At Westminster Woods at Huntingdon, Presbyterian Senior Living is poised to provide you with the best options for retirement in one of the region's best cities.
Downtown Huntingdon
Recently, Huntingdon was featured on a Huffington Post list of "15 Terrific Main Street Towns in Northeast and Mid-Atlantic USA." Citing both its rich history and it's up-and-coming art scene, it's easy to see why Huntingdon made the list. Below is what the article had to say about the city:
Every Thursday from mid-June to mid-August – you can take a historic walking tour of the town that gave us the "Blair Tablet," notebooks with pages adhered together by wallpaper glue that just happened to be Mark Twain's favorite writing paper. Lately, artists have been moving here – from as far away as Arizona - for cheap rents and like-minded creatives. One of Huntingdon's biggest success stories is the Thompson's Candle Company, based here. Twenty years ago, Angie Thompson started making "super scented" candles in her garage. Now these fragrant flickering beauties, some in the shape of frosted cakes, are sold all over the world.
If candles aren't your thing, there are plenty of other things to do and see. You can find antique shops, arts and crafts, book stores, and specialty stores downtown. Juniata College's Museum of Art is also open to the public. And of course there's food! Several locally owned restaurants are in the area.
Nearby Raystown Lake is an 8,000 acre lake with 12 public access areas, picnic areas,
beaches, boat launches, campgrounds, trails, hunting, fishing, marina, and concession stands. The area is operated and maintained by the Army Corps of Engineers. You can also take a tour through the Lincoln Caverns and Whisper Rocks to see some amazing sights beneath the earth.
For the sports inclined, there are several golf courses in the area, and there are also two race tracks nearby. The Raystown Lake region is also a great place for hunting.
Economic Climate
While amenities are important, the overall economic climate of an area also plays a role in its livability. And Huntingdon's is growing by leaps and bounds. The Altoona Mirror named Huntingdon County as an area that is currently experiencing an "economic renaissance."
In the article, Robert Reitman, the executive director of Huntingdon County Business & Industry, was quoted as saying "We have a good number of projects in process, and continue to facilitate opportunities for our outstanding buildings/properties."
Reitman also says more than $1 million in loan packages were funded last year, with more than 60 direct jobs to be created, and more retained. All this economic growth means good things for the area, and it could mean more things to do and see in the future.
Westminster Woods at Huntingdon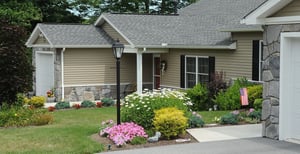 Nestled on 122 wooded acres near Raystown Lake, Westminster Woods at Huntingdon is a Continuing Care Retirement Community that goes beyond retirement—providing people 55 and older with the resources they need to create truly fulfilling lifestyles.
Westminster Woods at Huntingdon offers the best of both worlds – the peace and beauty of a rural environment, paired with easy access to entertainment, shopping and sports in the surrounding areas. Close proximity makes State College and Altoona extensions of our community – enabling you to expand the geographic reach of your experiences.
Located 10 minutes from downtown Huntingdon, our scheduled transportation services can help you get to where you need to go and make the most of your trip.
Click the button below to recieve a free brochure with information on Westminster Woods at Huntingdon today!