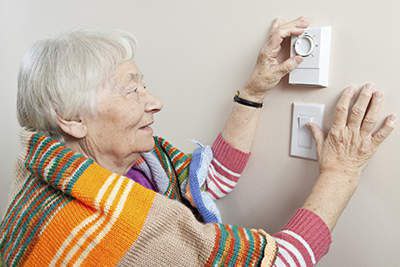 Subscribe
Why Energy Efficient Senior Living Communities Matter
Finance & Planning | Housing & Development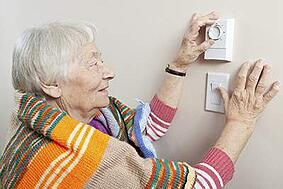 The green wave of making buildings more environmentally safe is taking the senior living industry by storm. According to 2012 big data reported by Energy Star, a U.S. Environmental Protection Agency (EPA) program, Americans have saved a total of $24 billion on utility bills and have prevented gas emissions equal to that of 41 million vehicles. This kind of savings will only increase over the next few years, putting less strain on our wallets and protecting the earth for generations to come.
So what does this mean for you? If you're like many people, age 62 and older, you are starting to consider your senior living options. They run the gamut from assisted living facilities to continuing care retirement communities to affordable senior apartments. The costs associated with these options can range from a low $250 to whopping $6,000 per month. Now I don't know about you, but in today's unyielding economy, that's a hard pill to swallow. Fortunately, due to this green wave sweeping the industry, service providers are now able to pass the savings on to consumers by offering more affordable living options, additional community benefits, and better amenities.
For communities that cater to low- to moderate-income households, it's a win-win situation. Incorporating sustainable construction with energy-efficient operations opens new doors of possibilities. How would you like to live in a community where innovative design comes standard at no extra cost to you? Communities that adopt this green initiative are able to provide state of the art, affordable accommodations that include: well-equipped kitchens with sleek energy efficient appliances, heating and cooling systems that reduce your carbon footprint, well insulated walls and windows—providing enhanced resident comfort, and roofs that reduce heat buildup—eliminating costly future maintenance repairs. As a consumer, you benefit from these luxuries while senior living green housing providers are able to keep operating costs lower than traditional buildings.
As you begin your search for affordable senior apartments in PA, find out how committed your housing provider is to providing safe, energy efficient communities. It matters to the environment and enhances your quality of life. With the savings, communities can provide additional programming, enhanced services, and better infrastructure.
Finally, let's not overlook your role in energy conservation and what you can do to save some cash. Check out these helpful tips:
Plug electronics into power strips and turn the strip off when not in use.

Set your computer to sleep or hibernate when not in use. Avoid using screensavers, which consume more energy.

Unplug phone chargers when not in use.

Always wash your clothes with cold water for a savings of up to 40 cents per load.

If you prefer to wash clothes using hot water, make sure you're washing a full load.

Shorten your showers to 5 minutes. Buy a timer that can be mounted to the wall of your shower. Some state and local energy efficiency programs offer them free, along with other energy-saving household gadgets.

Turn off unused lights throughout the house.

Use lamps instead of turning on overhead light fixtures in a room. Turn off lights while watching TV.

Use compact fluorescent light bulbs. They are more energy efficient than standard bulbs and emit the same amount of light.

Open blinds during the day to take advantage of direct sunlight. Switch your ceiling fan to turn in a counter-clockwise direction in the summer and clockwise, at low speed, during the winter.

If at all possible, do not use electric heaters. They are usually less efficient than your building's heating system, preventing heat from getting to areas that need it.

Wear sweaters, socks, and slippers in the house during the colder months and lower your thermostat to save on heat consumption.

Locate Energy Efficient Senior Living Communities Near You.
Click or Call 717-502-8840