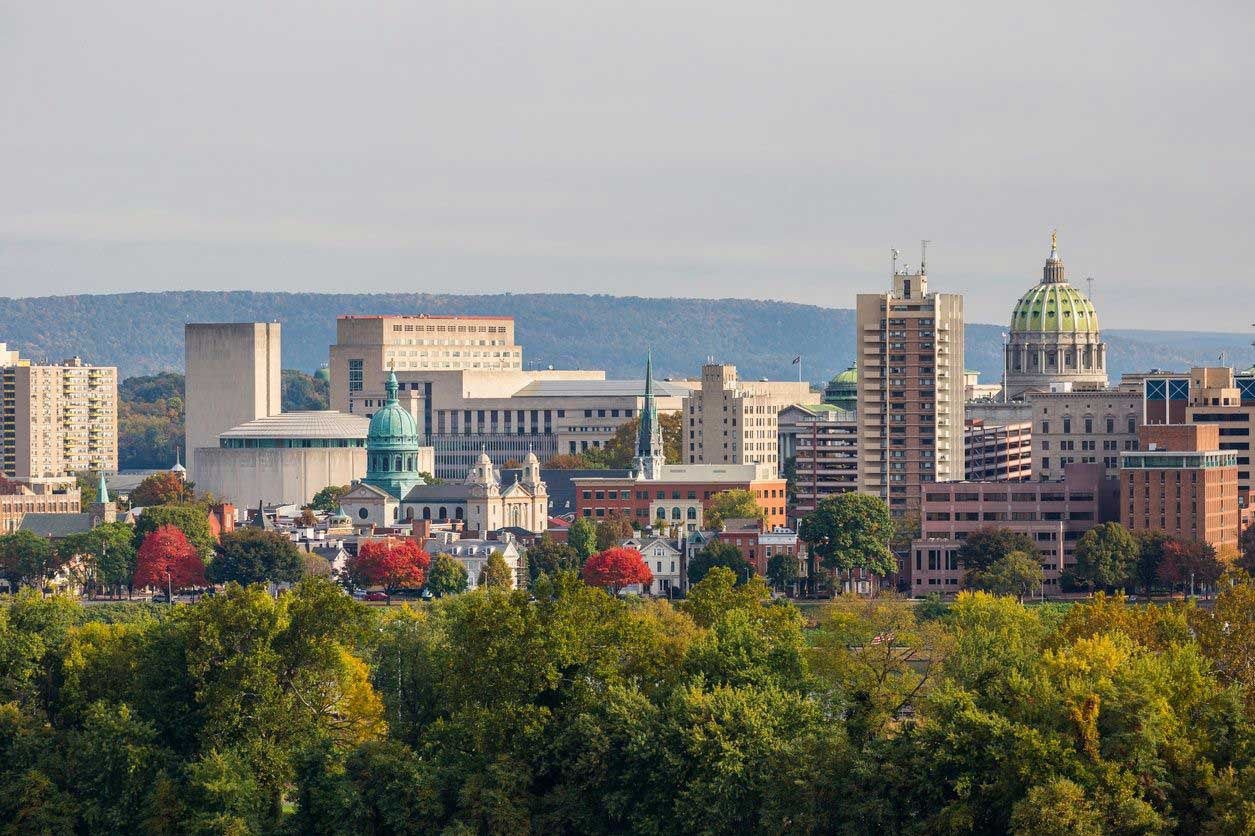 Subscribe
6 Pennsylvania Cities Ranked in Top 100 Places to Retire
Presbyterian Senior Living | CCRC
The latest rankings on the best places to retire are out from U.S. News and World Report, and six Pennsylvania cities made it on the list, with three landing in the top 20. Based on data like the happiness of local residents, housing affordability, tax rates, healthcare quality, and more, these were the PA cities that were ranked highest:
2nd - Lancaster

8th - Pittsburgh

19th - Philadelphia

25th - Allentown

38th - Harrisburg

52nd - Scranton
With communities in five out of these six cities, Presbyterian Senior Living is poised to provide you with the best options for retirement and assisted living in Pennsylvania in some of the best cities in the country.
Lancaster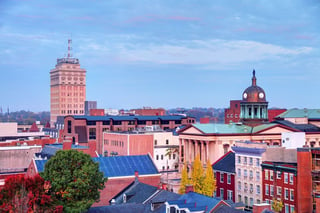 Coming in at an impressive 2nd place, Lancaster earned just 3 tenths of a point less than the number 1 spot of Sarasota, Florida. U.S. News and World Report gave Lancaster a high ranking for Housing Affordability, as well as one of the highest ranks for the quality of healthcare. According to the publication, Lancaster offers a balance between natural and urban spaces, and because of the diverse landscape there is something for everyone. The city's population is just over 59,000, with the population of the surrounding area up around 507,000. In addition to being ranked 2nd for the Best Places to Retire, Lancaster is also ranked 41st in the Best Places to Live overall.
The Long Community at Highland is PSL's community in Lancaster. It sits just north of downtown Lancaster, located close to both Rts. 30 and 222. This location provides easy access to a wide variety of recreational, educational, healthcare, shopping and cultural activities. At the community, you can find amenities like outstanding dining options, a fitness room, walking trails, and community gardens, just to name a few. Just like the city of Lancaster, The Long Community at Highland offers something for everyone.
---
Looking for senior housing in Pennsylvania? Make sure you're asking the right questions with our Senior Community Evaluation Checklist.
---
Pittsburgh
Also making it into the top 10, Pittsburgh is representing the western part of the state. This city is another dual award winner, placing 58th in the Best Places to Live ranking. The second largest city in Pennsylvania with a population of more than 2 million people in the metro area, Pittsburgh has a rich history and a great downtown area filled with museums, high quality dining options, sports arenas, and more. It can be more expensive than other, smaller towns in PA, but compared to the rest of the nation, the cost of living in Pittsburgh is estimated to be 16 percent below average.
Philadelphia
Following Pittsburgh is the largest city in Pennsylvania: Philadelphia. Helping Philadelphia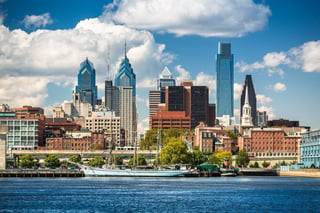 score the number 19 spot on the list is an incredible 9.7 Healthcare Quality score. The only city with a score higher than that was New York City. The "City of Brotherly Love" is known for blending history and art in its many diverse neighborhoods. Philadelphia offers a wide variety of transportation options, from SEPTA to the Philadelphia International Airport, making it easy to get where you need to go. Philly was also ranked 77th in the list of Best Places to Live.
Located in the trendy Philadelphia neighborhood of Roxborough, Cathedral Village offers residents easy access to everything Philadelphia has to offer. With two SEPTA bus lines and its own transportation service, it's easy to get where you need to go. Despite being in the city, Cathedral Village also boasts a state-of-the-art greenhouse, blooming gardens, courtyards, wooded areas and a rolling landscape for you to explore. Cathedral Village senior living in Philadelphia is as distinctive as each of the individuals who live there.
Allentown
Allentown made the list at number 25, and once again, it's partly because of its Healthcare Quality score of 9.6. But that's not all Allentown has going for it. It also ranked high for quality of life, job market and overall value. Featuring a rich history, many of Allentown's buildings are at least a century old. Allentown offers hikers and skiers access to great trails nearby, or if you're looking for a more urban scene, New York City and Philadelphia are both roughly two hours away. Allentown also placed 78th on the Best Places to Live list.
Westminster Village in Allentown is a Pennsylvania senior living community within a community, located in the heart of the city. Whatever you're looking for, ranging from IronPigs AAA Baseball to the Allentown Symphony to the Allentown Farmers Market is within easy reach. There are also 19 different area parks and gardens in the surrounding area, with the Poconos just beyond the city limits. At the community, you can find exceptional dining options, a regional fitness program, blended fitness events, beautiful gardens, a wellness program, and more.
Harrisburg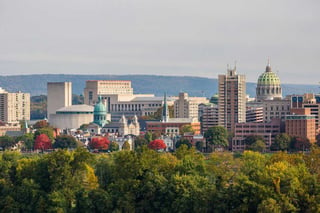 The capitol of Pennsylvania slides in at number 38 on the list. Despite a metropolitan population of more than 550,000, the Harrisburg area has more of a small town vibe. The city scores high on its quality of life and value, as well as all the outdoors activity and walkability. Trails along the Susquehanna River are beautiful, and Wildwood Park on the outskirts of the city is known for its 90-acre shallow lake and over 6 miles of trails.The median age of those living in Harrisburg is around 40, but more than 15% of the population is 65 or older.
On N 2nd Street, just a block away from Harrisburg's beautiful capitol building sits Presbyterian Apartments. As one of the tallest buildings in the city, Presbyterian Apartments offers stunning views of the Harrisburg and the Susquehanna River accompanied by quality, affordable living (income limits apply). With spacious apartments for seniors ages 62 and older, Presbyterian Apartments puts you right in the middle of everything.
Scranton
The last of the Pennsylvania cities to make the list (but certainly not least), is Scranton, coming in at number 52. Trendy restaurants, niche boutiques and art galleries provide an active downtown atmosphere, alongside historical monuments and statues. Housing costs in Scranton are below the national average, and other living expenses are below the cost of larger metros. Residents aged 65 and older make up nearly 20% of the population.
Nestled near the center of Scranton is the Geneva House, a Presbyterian Senior Living community offering affordable living for seniors aged 62 and older (income limits apply). Geneva House is conveniently located near I-81, and offers residents access to community activities, a computer room, lounge, sunroom with a kitchenette and a front porch with comfortable seating. Dozens of restaurants and shops are nearby, and there's always plenty to do in Scranton.
You can find the whole list of the Top 100 Places to Retire Here
---
With so many great assisted living facilities in Pennsylvania for aging adults, it's hard to make the wrong decision. If you're starting your retirement journey and are visiting several communities, bring along a copy of our Senior Community Evaluation Checklist to make sure you're asking the right questions.