Subscribe
How to Access Assisted Living for Your Spouse Without Moving Apart
Health & Aging | Personal Care/Assisted Living
You may be in a situation where someone you care about, may that be a spouse, parent, relative, or friend, is struggling to care for themselves. Perhaps you realize living at home is not the ideal situation for your senior loved one, but you aren't sure how to start the conversation about seeking out a senior living community. If you feel like you can relate to the circumstance outlined above, you're in luck. In this article, we'll cover how to address this often touchy subject and give you tips on navigating the process.
Let's start with evaluating why someone may need assisted living or personal care. When you talk to someone in the senior living industry, they'll ask you about the person's Activities of Daily Living, or ADL's. There are seven commonly addressed ADL's when considering a person's need for assistance with care. They are as follows:
Bathing & Grooming

Dressing & Undressing

Medication Management (or Memory Management)

Cooking & Feeding

Maintaining Continence

Transferring

Ambulation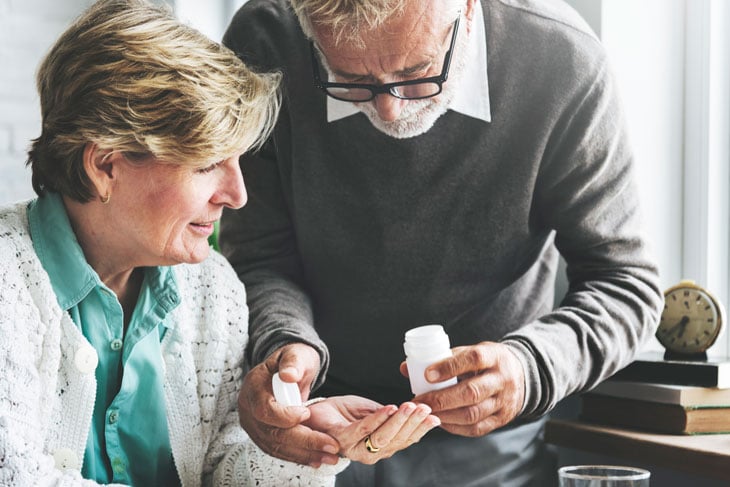 Generally speaking, people need additional support when they require assistance with two or more of the items listed above. By using the rule of two, you can evaluate whether your senior loved one may need additional support beyond your capabilities.
You're concerned about your spouse:
The person you've loved and lived with for decades is no longer able to care for themselves properly.
Maybe your wife has trouble bathing and dressing, but afterward, she can get around and go about her normal routine. Perhaps your husband's mobility is declining, and he has been struggling with walking more than a few feet and has difficulty transferring from a chair to a wheelchair or scooter.
Maybe you've been the primary support for your spouse, but are realizing it's getting harder to support them. You don't want to be separated from your spouse, but acknowledge you can't continue to do the work all by yourself. One thing you won't do now is live separate from your spouse, that's a deal-breaker.
If this sounds like you, it might be time to look into a senior living community that allows you to live independently with your spouse while bringing services into the home to support their ADL's. Presbyterian Senior Living offers at-home services in many of our communities.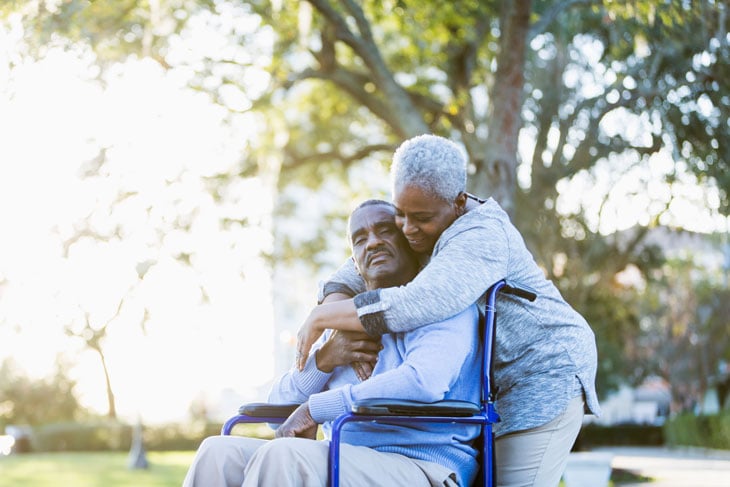 How do you begin the conversation with the person you love?
First, have an open discussion about both your limitations. Despite your best intentions, and feeling of obligation to care for your spouse, the independent person does have limitations and a breaking point.
Often times, we find that the caregiver can only do so much before succumbing to caregiver stress. When that happens, you are no longer able to give yourself, or the person you love the best care possible. You owe it to yourself and your spouse to exercise self-care while providing care.
You may want to talk about the option of moving to a community where you can both thrive, thereby regaining the ability to be your best for each other.
Reassure your spouse, you aren't abandoning them and you'll still live together. Be honest with your spouse about the difficulties you are having playing the role of husband/wife AND the primary caregiver.
Make sure you go into this decision as a couple seeking a solution that will allow you both to continue to live your best life. The more you agree you're doing this together, the better your spouse will feel about the move.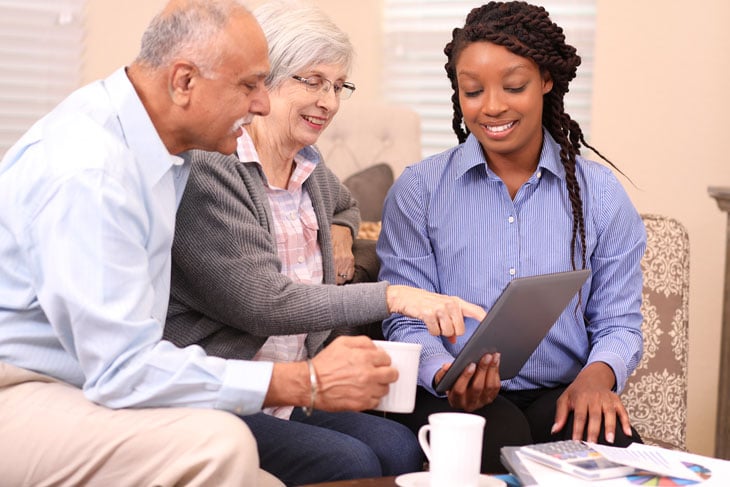 Arrange to meet with a sales counselor at a community and discuss what a successful move looks like. Be open with the sales counselor about your situation and needs.
Hiding the truth about your spouse's challenges won't do anything to help, and will, in reality, become a barrier to a smooth transition.
I have personally witnessed couples make a move to a senior living community and return to the couple they once were by taking the caregiving role out of their relationship.
You'll regain a sense of individuality while maintaining the emotional and sometimes physical strength to care for the person you love most.
You're an adult child (and you might have siblings!)
I've met with dozens of adult children, all with the best intentions for mom or dad (or both). You want the best for your parent, but you feel like you need to take control of a situation that they aren't taking control of themselves.
You begin the arduous task of completing an online search for a community you deem worthy of your parent, only to find you can't get all the information you need to make an informed decision. You get frustrated because after all, you have a full-time job and are raising a family of your own.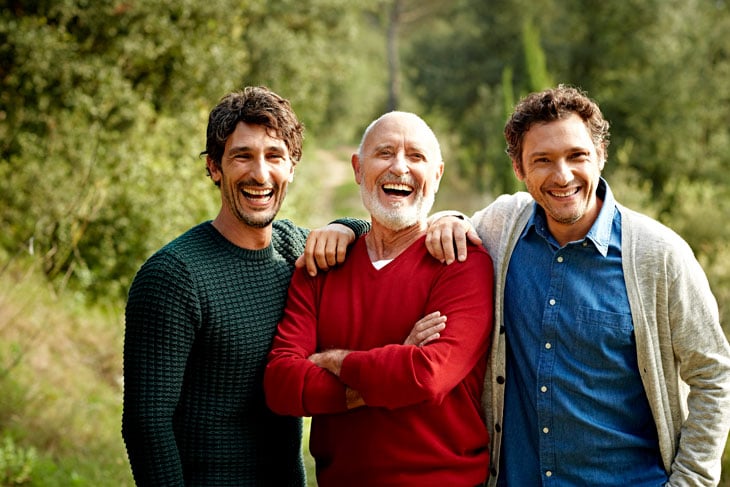 You don't have time to visit all these communities! Sound familiar? If this sounds like you, read on.
Begin by talking to your parent about why you're concerned for them. If you have siblings, visit with mom or dad together.
Decide who will be the spokesperson for the group, so you don't all overwhelm your parent. You don't want to put your parent on the defense. Talk about the deficiencies you notice and acknowledge your concern for their well-being.
Talk to your parent about their options and encourage them to visit a few assisted living or personal care communities. Reassure your parent that you aren't "putting them in a home," and they will have the opportunity to be an active participant in the process.
When you have your parent on board to begin touring senior living communities, it can be overwhelming to have a large group travel to every tour. If this is a family decision, nominate someone to visit the communities with your parent(s) and bring back information to the group.
Unless your parent needs skilled nursing or has a condition that has progressed to the point they are a danger to themselves, they have the right to be fully engaged with this decision. Trying to place mom or dad without gaining their buy-in is the worst thing you can do for them.
Please let your parent speak for themselves
.
When you do meet with a sales counselor, please do not answer questions for your parent. You shouldn't try to dominate the conversation because you feel you need to control the situation.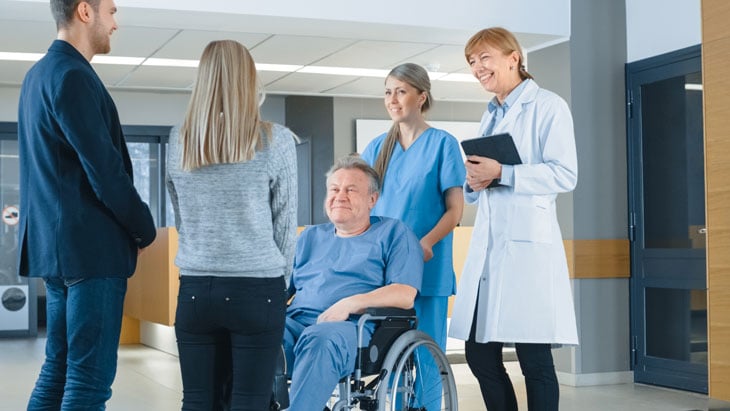 Sales counselors are experts in the senior living industry. It's their job to discover your parent's likes, dislikes, interests, hobbies, strengths, and challenges. We need to understand how your parent feels about the thought of this move so we can give sound advice based on their needs and desires.
Please do not try to hide mom's cognitive deficiencies by answering all the questions for her. We're trained to pick up on the subtleties of memory impairment, so you won't likely get that one past us for long.
You want mom or dad living in an environment that can support their needs. Hiding what's really going on by being their voice only makes the process more difficult and could compromise the success of your parent's move.
---
There is a huge misconception that people living in assisted living or personal care can't do anything for themselves. This is the furthest from the truth.
Just like your parent, most residents live full lives but need some daily help. Many still drive cars, go on vacations, engage in hobbies, and pursue interests.
Remember, just because they need help with some ADL's doesn't mean they can't generally live a full life if they have the right support.
Your parent still has a mind of their own, an opinion about the life they want to live, and the ability to give you a lot of grief if you try to force something on them. Your best success will come from partnering with your parent, not becoming their adversary.
---
Every day we welcome new residents who were previously struggling to maintain daily independence in their living environment. Once they become acclimated to their new home, we often find the person is able to thrive because they are finally receiving the assistance they previously lacked.
If you would like more information on how to manage the daily impact of caregiver stress, download our free eBook for a set of helpful tools you can integrate into your daily life.