Subscribe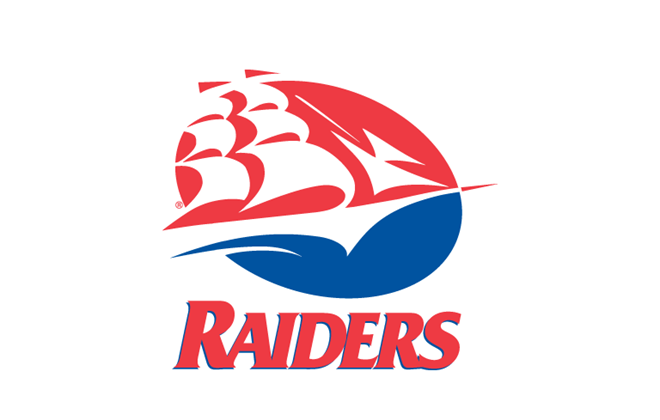 Seniors and Technology During COVID-19
With the current COVID-19 pandemic taking over our lives, it has becoming increasingly difficult to see friends and family, and find things to keep us occupied. This is when technology becomes your best friend! Here are some ways to use technology to help keep you occupied during the current COVID-19 regulations.
1. FaceTime with Family and Friends
It is hard to go long periods of time without seeing your loved ones. Luckily, technology like FaceTime (Apple's video chat service), Zoom and Skype give us ways to see our favorite people through a screen. FaceTime, Zoom and Skype are all apps that are available in the app store on your iPhone or Android. You can also use Zoom and Skype on any laptop, by visiting their website.
2. Download Games or Puzzles
Have you run out of Sudokus or crossword puzzles? Don't worry, there's an app for that! Downloading games to your phone, iPad, tablet or laptop can be a great way to occupy your time during coronavirus social distancing measures.
Both the Apple and Android app stores have so many different options to choose from and even has a list to show you which games are the most popular or the most downloaded. Some popular games right now are Candy Crush, Words with Friends, Peak and 2048.
Not all gaming apps are free, so be sure to double check if they cost money before you download them to your device.
3. Read Books
We all love a good book! However, having bookstores and libraries closed makes it a bit difficult to find new books to read. Thanks to technology you are able to download books right to your device!
You can buy, rent or download free books on your iPhone, Android, iPad, Tablet or laptop from a variety of different apps. Some of these popular smartphone and tablet apps for reading include Amazon Kindle, Nook, and Apple Books. The website Open Library also has hundreds of books to choose from in all genres. Many of these books are free to read or "borrow," and there are also options to "sponsor" books you'd like to read to help keep this nonprofit library accessible to everyone.
If you're not interested in reading a book, you could also try out audiobooks or podcasts so you can listen while you get some things done around the house, go on a walk, or try a new hobby. Audible is a popular audiobook application that can be downloaded on any smartphone and taken to go.
Now you can finally get to reading all those book recommendations you've gotten in the past, that you did not have time for before. Reading a book is also a great way to keep your brain active.
4. Take Online Courses
Now could be a great time to further your education! Have you ever dreamed of attending Harvard, Princeton, Dartmouth or any other Ivy League school? While you may not be able to actually attend these colleges, there is currently a unique opportunity from Class Central to access over 450 Ivy League courses for free!
This is a great way to continue furthering your education and another great way to keep your brain active. There are also websites that offer certifications in different fields. You can obtain these certifications regardless of your achieved level of education.
5. Share What You Have Been Doing
Using social media is another great way to stay in touch with friends and family, and share what you have been up to while you have been quarantined. Take photos of new dishes you have cooked, or share your thoughts on a new book you have read or game you have played.
There are endless possibilities when it comes to social media. This is also a great way to see what your loved ones have been doing during their time under stay at home orders. Social media outlets like Facebook, and Instagram also offer instant messaging options.
This is great for when you're not looking your best for a video chat, but can type to your friends or family over a chat box online. Social media outlets also have downloadable apps for your mobile device or iPad/Tablet. This is great for when you may not be near your computer.
6. Watch Videos
Videos online have become a huge trend in the last few years. One website that offers a large variety of video content is YouTube.
YouTube is great for people of all ages and is great for when you are starting to lose interest in those games and puzzles you have been doing. YouTube is also super simple to use. There are videos that can show you cooking recipes, do it yourself (DIY) crafts you can try, product reviews and so much more!
Honestly, you can't go wrong with YouTube. Another perk to YouTube is that you don't need an account to watch the videos posted, making it that much easier to access your favorite content!
---
Technology offers us so many ways to stay occupied, happy and receive comfort in a time filled with so much uncertainty. Using these apps and websites can spice up your daily activities while stuck in quarantine. Comment down below and let us know some of the ways you have been using technology to keep busy!
For more information on the preventive measures in place at PSL communities amidst COVID-19 outbreaks, as well as useful resources for residents and family members, please visit www.psl.org/updates.
About Erynn Lynch
Recently, Presbyterian Senior Living teamed up with the Communication/Journalism Department at Shippensburg University to provide students with professional writing experience. This opportunity allows students to not only learn the ins and outs of blog writing but also offers them a platform for published works. This author is a Communication/Journalism student at Shippensburg University.