Subscribe
Smart Home Technologies for Older Adults
Health & Aging | Caregiver Support
When a senior is trying to remain independent in their home, family members often wonder about their safety. From concerns about fires to medication management, there are a variety of potential problems that cause loved ones to worry. Fortunately, technology has evolved to offer products that support the independence of seniors.
When technology is paired with an in-home caregiver, an older adult may be able to age in place for many years. Let's take a look at some of the solutions families can explore.
Creating a Smart Home for Senior Safety
Whether you are concerned about a break-in at a senior's home or about a house fire, you'll find multiple options for safety-related products. Here are a few that receive high marks with older adults and families:
1. Ring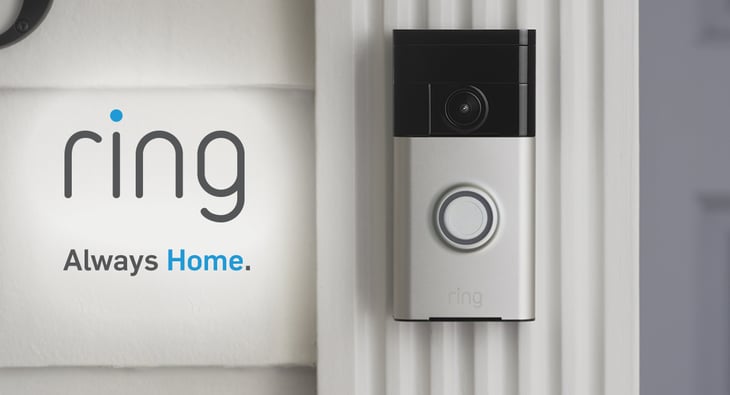 What started out as a company selling video doorbells has expanded to a wide range of home safety devices. Ring products can be utilized for interior and exterior safety, including both security cameras and video doorbells. Their smart lighting can help keep a senior safe when they are coming and going after dark or when motion is detected outside the home. The Ring app can be set up on an adult child's phone allowing them to monitor camera alerts and real-time activity.


2. Nest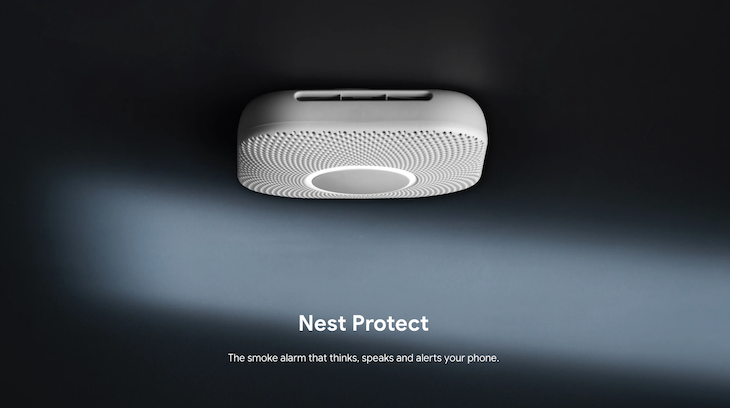 Another strong contender in the home safety category is Google Nest products. One that might be especially useful when creating a senior safety plan is the Nest Protect smoke and CO alarm. It detects smoke, fire, and carbon monoxide in the home. The automated voice alerts you to the type of emergency and the location where it is occurring. Another advantage is the Nest app for your smartphone. You can manage the security system, from turning off alarms to remotely seeing the alert, entirely from your phone. The fact it will send a message to everyone in the family if there is an issue means an adult child could be immediately alerted to any potential problem.


3. Alexa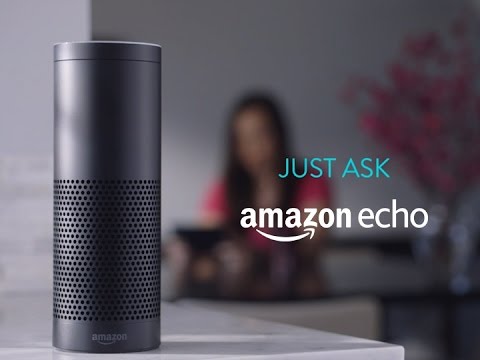 Most households with young adults are familiar with Amazon Echo & Alexa devices. For seniors, however, there are benefits you might find surprising. You can use Alexa to give medication reminders, adjust the thermostat, track lists, and perform other tasks. It's the new Alexa Care Hub that families might find most useful. It can be programmed to notify you if the senior doesn't check in with Alexa by a predetermined time in the morning. Or call for help if a fall or other crisis occurs.


Medication Management Technologies
Another safety issue of concern for families of a senior might be medication management. Worrying whether or not an aging loved one is taking the right amount of the correct medication on time is common. While an old-fashioned pill container might work for some, there are tech solutions that are helpful for older adults who take multiple medications or those who might have some degree of memory loss. Here are 2 popular medication management products to consider:
1. Hero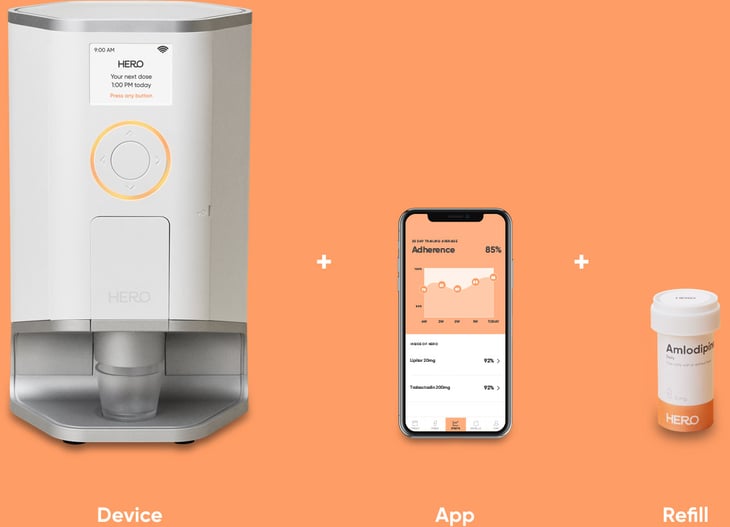 This comprehensive medication management system can hold a 90-day supply of up to 10 different types of medicine. The smart dispenser rests on the counter and will alert the senior at dosage time with a sound alert and a blinking light. There is an app that works in conjunction with Hero that can alert a family member if a dosage is missed. The system can even handle refill orders and a monthly pharmacy check-in.
2. MedMinder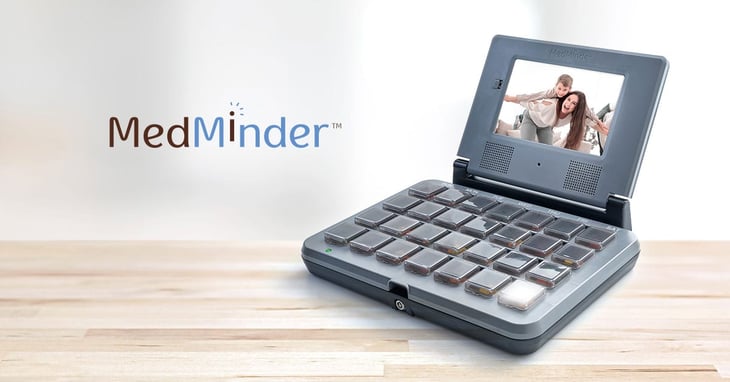 Another system to investigate is the MedMinder Medication Dispenser. It can signal the older adult at dosage time using visual, audio, and cell phone alerts. The dispenser unlocks only the compartment holding the right medication. If a dose is missed, a family caregiver can be notified by text, phone, or email. Families also have the option of ordering pre-filled tabs from the pharmacy that can be dropped right into the dispenser.


Plan for the Future
By utilizing some combination of these safety devices in conjunction with the personal support of at-home services, a senior might be able to maintain their independence at home longer. Then when they decide it is time for a change, a life plan community might be a solution to consider. This guide, How Life Plan Communities Can Enrich Your Life, will help you learn more!