Subscribe
Spring Cleaning: Best Senior-Safe Tools and Cleaning Products
Health & Aging | Miscellaneous
Spring is a season when many people set aside time to organize and deep clean their home. After a long winter, it can make the house feel fresh and bright once again. But spring cleaning does more than just make your home look better. There are proven benefits associated with decluttering, scrubbing, and vacuuming your house.
Here are a few ways spring cleaning is good for your health:
Helps to boost the spirit and improve focus
Reduces stress and anxiety and brings peace
Improves core strength which aids in fall prevention
Identifies small maintenance issues before they become big problems
If you or a senior in the family are gearing up for a deep cleaning, there are a variety of tools and products that might make the process a little easier and safer.
Senior-Friendly Housekeeping Tools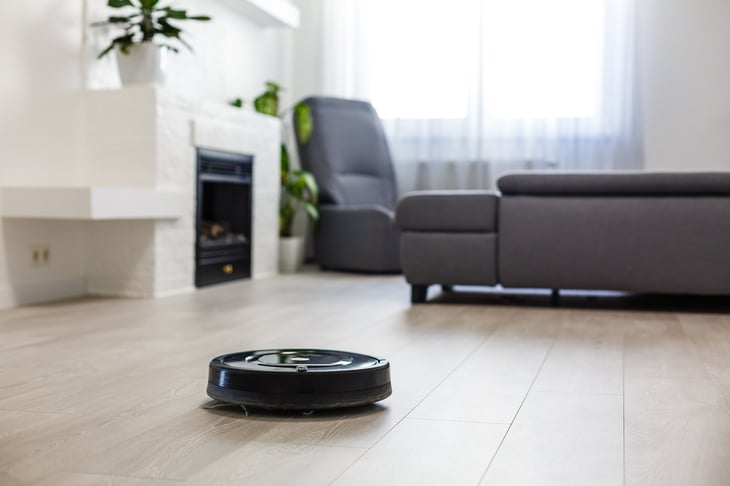 Vacuum Cleaners: Dragging a heavy vacuum cleaner around can be tough on the back, but many people are still hanging on to older, bulkier models. Before tackling spring cleaning, it might be a good idea to explore other options. Robot vacuums, cordless vacuums, or even a machine that's lighter have all come down in price in recent years.

Long-handled Cleaning Devices

: Climbing up on step stools and ladders can increase a person's risk for falls, the leading cause of serious injury among older adults. Fortunately, you'll find long-handled tools for almost any type of cleaning need. Extendable shower and tub brushes make the tasks of scrubbing the bathroom safer. For dusting ceiling fans, woodwork, and light fixtures, microfiber extension pole duster sets can be a good investment.

Electric Floor Mops

: Crawling around scrubbing floors can be hard on the back and knees, especially for people who suffer with osteoarthritis. Fortunately, there is a newer innovation that makes cleaning hard floor surfaces easier. Electric mops are devices that effortlessly scrub floors for you. Most are battery operated and can clean for 20 – 40 minutes without needing to be charged.
When it comes to cleaning products, some are better for both people and our planet.
Cleaning Products That Are Natural and Nontoxic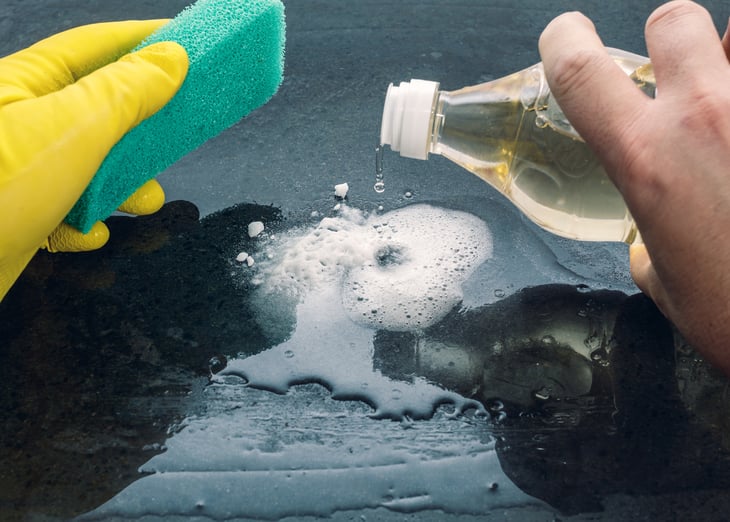 From compostable packaging to sustainable manufacturing processes, the market has more options for natural, biodegradable cleaning products than ever before. If you are trying to avoid harsh chemicals, such as cleansers with bleach, each of these companies are worth exploring.
Grove Collaborative: From a botanical disinfectant spray to wool dryer balls, this company offers a wide range of products. You'll find options for doing laundry, refreshing the carpets, scrubbing the bathroom, cleaning the kitchen, and more.
Common Good: This popular company offers natural soaps and cleaners in refillable packaging. They are plant-based formulations many of which contain organic essential oils. You'll find products for cleaning hands, laundry, dishes, home surfaces, and more.
Norwex: With a mission to make it easier for people to live healthier, Norwex offers both cleaning solutions for homes and personal care. They offer laundry detergents, kitchen cleansers, microfiber cloths, sheets, mattress cleaner, skin care, hair products, and much more.
Once you have your tools and products lined up, you might find this article, Spring Cleaning Tips for Seniors, to be useful.
Leave Spring Cleaning Behind with a Move to Senior Living
If you've decided you've done enough spring cleaning and household maintenance, it might be time to consider moving to a senior living community. At Presbyterian Senior Living (PSL), you'll find options ranging from senior rental apartments and affordable senior housing to life plan communities and stand-alone personal care homes.
Call the PSL community nearest you to learn more about your options and which might be a good fit for your needs!