National Hispanic Heritage Month honors the culture, heritage, and contributions of Hispanic Americans each year. In 1968 under President Lyndon Johnson, the week of September 15 and 16 was deemed National Hispanic Heritage Week to celebrate the contributions and achievements of the diverse cultures within the Hispanic community. President Ronald Reagan expanded it in 1988 to include a 30-day period that started on September 15th and ended on October 15. The Public Law 100-402 approved it and it was made law on August 17, 1988.
August celebrates National Civility Month as a way to recognize that people being civil to each other is what makes the world a better place. This holiday was founded to help the world remember to treat others the way we wish to be treated ourselves — with kindness, empathy, and respect.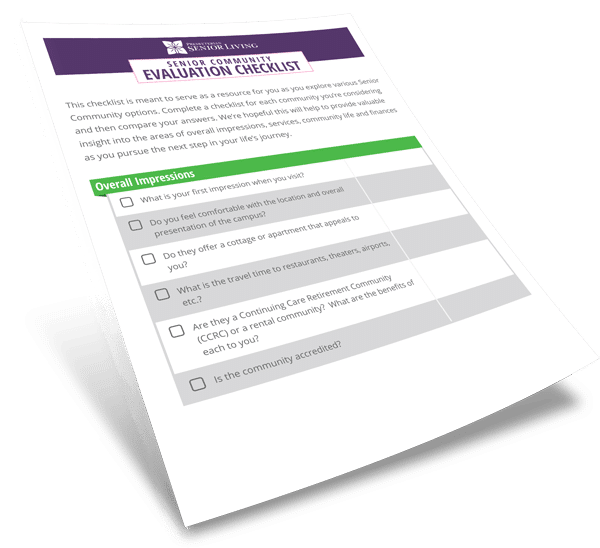 Are You Asking the Right Questions?
Subscribe to the Presbyterian Senior Living blog and receive our free Community Evaluation Checklist to ensure you ask what's most important to you.
On July 26, the Americans with Disabilities Act (ADA) will celebrate its 32nd anniversary. In our March blog, we shared information on Ableism, the discrimination against people with disabilities. Ableism is the forward motion of the Americans with Disabilities Act.
According to AARP; by 2030, one in every five Americans will be over age 65, and our nation will face a severe shortage in appropriate housing to meet their needs. As people age, they need housing that is structurally and mechanically safe and that accommodates people with disabilities. If we view this statistic through the lens of seniors living on fixed incomes with little savings, providing affordable housing is critical.
Health & Aging | Thrive Wellness
Older Americans Month recognizes the contributions of older adults across the nation. While raising families and building careers, older Americans also gave back to their communities in a variety of ways. In their lifetime, times have changed, and they continue to volunteer and serve their neighborhoods in their own ways. Whether they mentored children, volunteered at a soup kitchen, or served their country, each one deserves recognition for their commitment.