The month of December holds many recognized holiday celebrations. One of the most recognized is Christmas which is celebrated on December 25th. This marks for Christians, the birth of the last true prophet sent by God. We also celebrate the following well known holidays in December:
Native American Heritage Month is celebrated to honor the remarkable Native Americans who have contributed a lot to improve the character of the nation. This month is also referred to as American Indian and Alaska Native Heritage Month. November is the time to rejoice in diverse and rich cultures, histories, and traditions and appreciate the great contributions of the Native Americans, and spread awareness about tribes. National Native American Month started as an effort to get a day of appreciation and acknowledgment for the unique contributions made by the first Americans for the growth and establishment of the United States. The effort has now resulted in a whole month being celebrated for that purpose.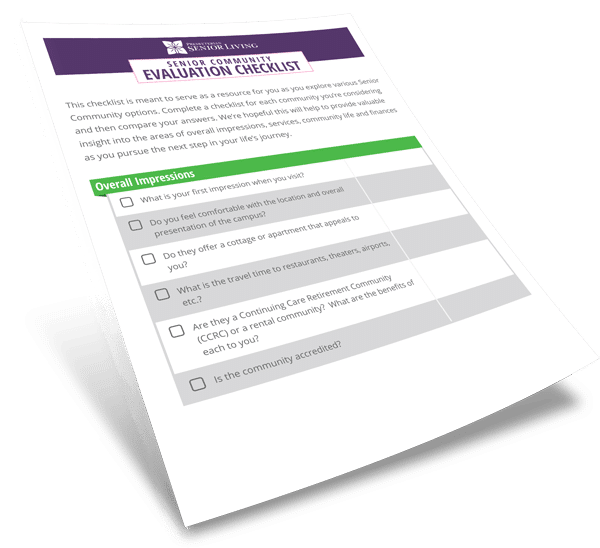 Are You Asking the Right Questions?
Subscribe to the Presbyterian Senior Living blog and receive our free Community Evaluation Checklist to ensure you ask what's most important to you.
Global Diversity and Awareness Month: The month of October is an opportunity to pay tribute to the diverse minds and beliefs held by all cultures around the world. We live in a multicultural society and embracing the values of various cultures only strengthens our understanding and appreciation of the world. Open your mind to new views and ideas this month, appreciate cultural differences, and enjoy a fresh perspective you may have been missing. As the world becomes a place where cultures and customs come together, there are multiple opportunities to learn.
National Hispanic Heritage Month honors the culture, heritage, and contributions of Hispanic Americans each year. In 1968 under President Lyndon Johnson, the week of September 15 and 16 was deemed National Hispanic Heritage Week to celebrate the contributions and achievements of the diverse cultures within the Hispanic community. President Ronald Reagan expanded it in 1988 to include a 30-day period that started on September 15th and ended on October 15. The Public Law 100-402 approved it and it was made law on August 17, 1988.
August celebrates National Civility Month as a way to recognize that people being civil to each other is what makes the world a better place. This holiday was founded to help the world remember to treat others the way we wish to be treated ourselves — with kindness, empathy, and respect.
On July 26, the Americans with Disabilities Act (ADA) will celebrate its 32nd anniversary. In our March blog, we shared information on Ableism, the discrimination against people with disabilities. Ableism is the forward motion of the Americans with Disabilities Act.