A cough, fever, and body aches are telltale signs of the seasonal flu. As the world's attention remains focused on fighting the coronavirus, it's important not to forget that flu season is upon us. The flu virus may begin making the rounds in early October, though peak flu season is usually December through February.
October is a month filled with celebrations for various groups of people. In this blog, we've listed a few you may not have known about!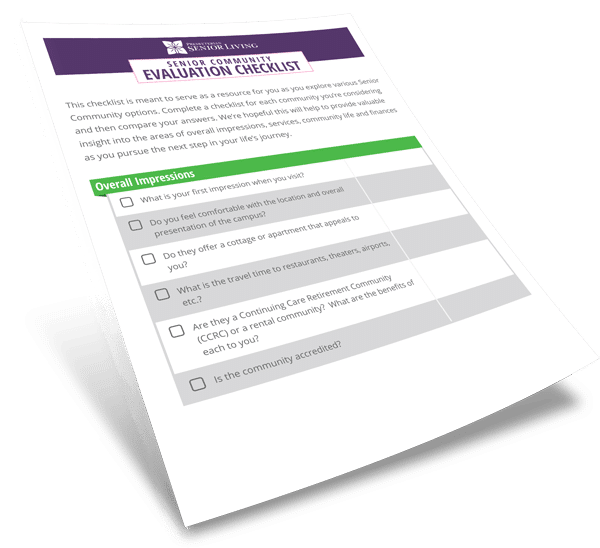 Are You Asking the Right Questions?
Subscribe to the Presbyterian Senior Living blog and receive our free Community Evaluation Checklist to ensure you ask what's most important to you.
Autumn is a wonderful season of the year that brings with it many traditions and celebrations. You can see beautiful colors as the leaves change and participate in various fall events such as hayrides, apple picking, corn mazes, etc. When walking or driving through your neighborhood on a nice day, you may even smell the pleasant aromas of fresh fruit pies and baked goods filling the crisp autumn air.
What Is Occupational Therapy? Occupational therapy is a treatment that teaches purposeful techniques you can use to overcome physical, emotional, or social problems experienced in the context of daily living. The techniques taught by occupational therapists benefit the whole person—body, mind, and spirit.
Caregiver Support | Personal Care/Assisted Living
When a loved one is diagnosed with Alzheimer's disease, the entire family is affected. And in ways that extend far beyond providing care. From concerns about daily supervision to talking with the senior about giving up driving, families face unique challenges.
Medicare's annual open enrollment period for 2022 is almost here. This 8-week period of time gives Medicare recipients an opportunity to make changes to their current health plan coverage. The window for making changes opens on October 15 and closes on December 7 every year.