Heart disease is the leading killer of Americans, claiming more lives than all forms of cancer combined. This fact is a scary reality that far too many have to face. To start, let's talk about what coronary heart disease is.
International Day of the World's Indigenous Peoples is celebrated annually on August 9. As we recognize this date, we are sharing the foundation for this recognition and highlighting the contributions of Indigenous Peoples to the world. Our goal in each of our blogs is to expand knowledge and celebrate the diversity that has made us who we are as a nation.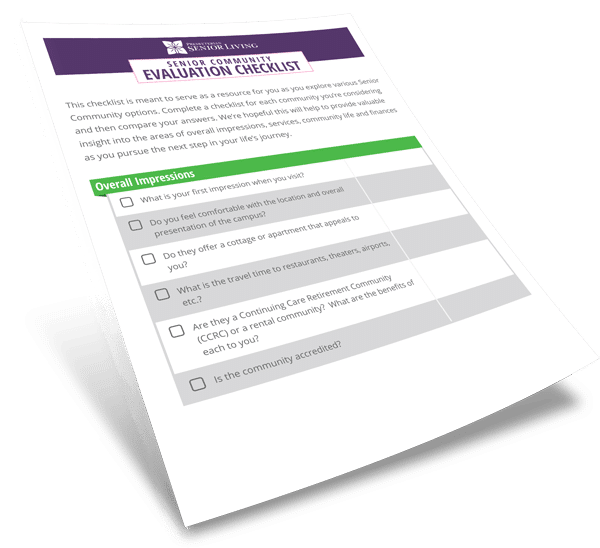 Are You Asking the Right Questions?
Subscribe to the Presbyterian Senior Living blog and receive our free Community Evaluation Checklist to ensure you ask what's most important to you.
After three months of planning by the Thrive Wellness Community Committee (TWCC), on July 1st, well over 100 independent living residents came out for a field day and picnic. The purpose was to celebrate the kickoff of Ware's Thrive Wellness initiative.
You read it in the newspapers every day – the cost of healthcare is rising, the system is harder to understand and navigate, and patients are not getting the benefit for all of the money our healthcare system costs the country. And, if you have chronic illnesses such as high blood pressure, diabetes, high cholesterol, COPD or congestive heart failure, chances are you've experienced significant confusion and conflicting information as you navigate the system.
Health & Aging | Personal Care/Assisted Living
You may be in a situation where someone you care about, may that be a spouse, parent, relative, or friend, is struggling to care for themselves. Perhaps you realize living at home is not the ideal situation for your senior loved one, but you aren't sure how to start the conversation about seeking out a senior living community. If you feel like you can relate to the circumstance outlined above, you're in luck. In this article, we'll cover how to address this often touchy subject and give you tips on navigating the process.
Reasons to move your senior loved one into a nursing home can vary from high and low. For whatever reason you have chosen to seek out a nursing home for your senior loved one, it is important to know that you are moving them into a place where they will get the best care possible.