CCRC | Health & Aging | Miscellaneous
With the current COVID-19 pandemic taking over our lives, it has becoming increasingly difficult to see friends and family, and find things to keep us occupied. This is when technology becomes your best friend! Here are some ways to use technology to help keep you occupied during the current COVID-19 regulations.
With Mother's Day right around the corner, many of us are feeling disappointed about not spending Mother's Day with the moms we love most in our lives. Although you may not be able to visit the mother in your life, there are plenty of things to do virtually to make the most out of this situation and make Mother's Day as special as any other year! Check out our list below, where we've compiled five fun and unique ways to spend this holiday during such unusual times.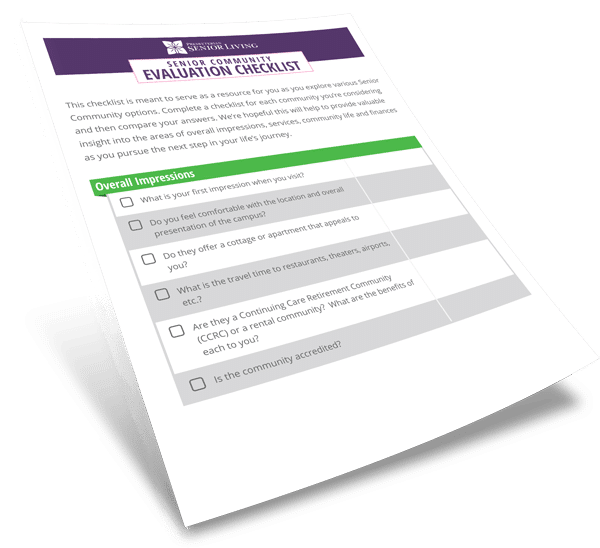 Are You Asking the Right Questions?
Subscribe to the Presbyterian Senior Living blog and receive our free Community Evaluation Checklist to ensure you ask what's most important to you.
Most likely, dementia does not increase risk for COVID-19, the respiratory illness caused by the new coronavirus, just like dementia does not increase risk for flu. However, dementia-related behaviors, increased age and common health conditions that often accompany dementia may increase risk.
Many of us have a furry friend at home. In times like these, it is important to know not only how to keep yourself safe, but how to keep your pets safe as well. Below are the CDC's recommendations for maintaining the health and safety of your pet.
This article is republished with permission from LifeBio. It may seem tough to communicate with a person living with Alzheimer's Disease or other related dementias by phone, especially during a global pandemic. Here are two tips for starters.
Stress and anxiety have increased for almost everyone while we are attempting to practice social distancing and self-isolation to protect ourselves from the spread of COVID-19. Stress is a feeling of physical or emotional tension while anxiety is a natural response to stress and a feeling of fear of what is about to happen. It is important for us to remember to practice emotional self-care during these stressful times. Here are 7 ideas that can help you manage stress and anxiety while you are at home.