You read it in the newspapers every day – the cost of healthcare is rising, the system is harder to understand and navigate, and patients are not getting the benefit for all of the money our healthcare system costs the country. And, if you have chronic illnesses such as high blood pressure, diabetes, high cholesterol, COPD or congestive heart failure, chances are you've experienced significant confusion and conflicting information as you navigate the system.
Health & Aging | Personal Care/Assisted Living
You may be in a situation where someone you care about, may that be a spouse, parent, relative, or friend, is struggling to care for themselves. Perhaps you realize living at home is not the ideal situation for your senior loved one, but you aren't sure how to start the conversation about seeking out a senior living community. If you feel like you can relate to the circumstance outlined above, you're in luck. In this article, we'll cover how to address this often touchy subject and give you tips on navigating the process.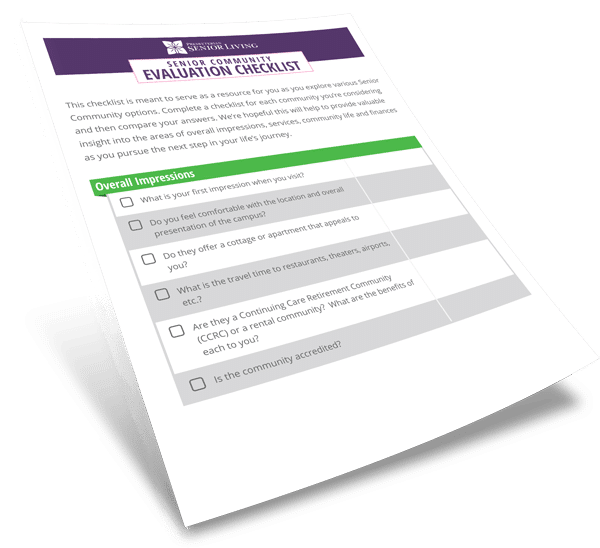 Are You Asking the Right Questions?
Subscribe to the Presbyterian Senior Living blog and receive our free Community Evaluation Checklist to ensure you ask what's most important to you.
Reasons to move your senior loved one into a nursing home can vary from high and low. For whatever reason you have chosen to seek out a nursing home for your senior loved one, it is important to know that you are moving them into a place where they will get the best care possible.
During the month of July, we recognize the long-standing celebration of July 4th, as well as a plethora of other notable days! We wanted to share some of these dates of importance with you as we celebrate diversity and inclusion and continue to learn more about each other.
I often tell people that my family and I are "outdoor cats" as we spend a lot of our time at home playing in the yard and gardening, and on the weekends and vacation, camping, canoeing, fishing, hiking and backpacking.
CCRC | Personal Care/Assisted Living
With Father's Day approaching this weekend, many of us may still be coming up with last-minute plans to help dad feel special. Although many people are back to in-person visits, it's likely that some may still be celebrating dad's holiday from afar. If this is still the case for you, you're in luck! We've put together some ideas for celebrating your dad, no matter the distance.