Subscribe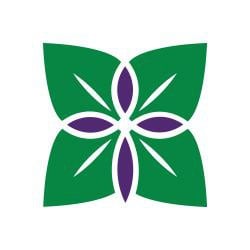 Searching for Senior Living: 6 Tips to Consider
Perhaps we should have titled this post "Searching for Love," instead of "Searching for Senior Living." After all, let's face it; you want to fall in love with your senior living community—not just like it.
In an article posted by PsychCentral, "6 Steps to Finding New Love," author Margarita Tartakovsky, M.S. offers the following six tips for finding new love: 1. Adjust your expectations; 2. Start with a clean slate; 3. Shake up your routine; 4. Discover the real you; 5. Start dating; 6. Determine if you're in the right relationship and keep it strong. Now, just in case you are a bit confused about the purpose of our post, it isn't to give you advice on dating, but we feel the same tips the author offers with regard to searching for love can be applied to searching for senior living. Spark your curiosity?
Tip #1: Adjust your Expectations
Making the decision to move into a senior living community can bring on feelings of excitement, uncertainty, doubt, and sometimes fear. My life is going to drastically change? It may not be what I am used to. I'm going to have to give up the things I love to do. If these thoughts are circling through your mind, it's time to adjust your expectations. Erase everything you think you may know, heard, or experienced in the past. Today's senior living communities come in all shapes and sizes—offering a multitude of options and life-enriching opportunities. Sure, settling in may take some time, but just like any new relationship, that's to be expected. The fortunate thing is that Presbyterian Senior Living offers supportive staff and a network of caring professionals to help guide you through the "settling in" phase. You'll never be expected to give up the things you love to do. You may even find yourself discovering new hobbies or enjoying the company of old and new friends. With welcoming staff, a homey environment, and accommodations customized to your liking, you can live your life your way—without fearing you have to give up something in return.
Tip #2: Start with a Clean Slate
Focus on the future and new beginnings. It's hard to say goodbye to the past, especially when it comes to moving out of a house you may have spent 20 or more years living in. You've built memories that are sure to last a lifetime. If you have children, more than likely you have watched them grow up in the house you are now saying goodbye to. All these feelings are normal, but look at this as a new journey. Start with a clean slate and focus on what's to come. So many options lie ahead now that you have found a senior living community you love. It's a continuum of care you can trust with many service options to choose from. Residential living options, supportive care services should you ever need it; unique dining experiences, cultural activities, diversity, community events and life-long learning, the list goes on and on.
Tip #3: Shake Up Your Routine
Change. It's what often holds us back from moving forward. Humans are creatures of habit, making it hard and sometimes difficult to change. Change, however, can be a good thing. Don't worry; it's OK to shake things up a bit. By breaking free from routine, you may discover a new world of possibilities.
We understand change may not come naturally; so, try starting off small. Change the things you can, like drinking a glass of water with your dinner as opposed to soda (if you're a soda drinker). Go for a walk around your neighborhood once a week as opposed to nothing at all (if you're not outdoorsy). It's the small changes that pave the way for bigger ones. John F. Kennedy said, "Change is the law of life. And those who look only to the past or present are certain to miss the future." Is your routine prohibiting you from fully embracing your future? We can help you shake it up a bit! Our communities offer an abundance of social engagement opportunities. From model railroad clubs to woodworking, gardening to drum circles, we offer plenty of ways to help you shake up your routine.
Tip #4: Discover the Real You
Now that the kids are grown and perhaps have kids of their own, take time to evaluate what you want out of life. What matters most to you? What are you really hoping to gain from the senior living community you are considering? To answer these questions, take a moment to discover who you are right now. It may be helpful to make a list and jot down a few characteristics and traits. Answer the following questions: Who am I? Who do I want to become? If you are happy with the person you are, make sure the senior living community you are considering won't compromise this. Whether it's dating someone new, or in this case moving into a senior living community, you should never be forced to sacrifice the "real" you. Your community is an extension of you and should be understanding and accepting of everyone's differences.
Tip #5: Start Dating
Test the waters before committing. You may think you've found "the one" (and by "the one" we mean the right senior living community), but are you certain? You could be missing out on what could potentially be a match made in heaven. Recall what was said in Tip #1, "…senior living communities come in all shapes and sizes." The only way to be certain you are in love with your choice is to try it out. Date the top communities you're interested in. See what all the hype is about.
Did you know senior living communities often welcome visitors (you) to come to on-campus events? This allows you to meet other residents, engage with staff, and learn about services, features, and amenities offered. It's also a great way to test the waters without feeling like you have to commit. Presbyterian Senior Living and our family of communities offer events throughout the year, giving you the chance to mingle and get to know us better. Contact any of our communities to learn more about on-campus events. The author of "6 Steps to Finding New Love" says "…it's about finding out if you're compatible." The only way to make certain is to date around, visit as many communities as possible, and ask questions. Never settle.
Tip #6: Determine if you're in the Right Relationship, and Keep it Strong
If you've made it this far and have incorporated all the above tips into your decision-making process, congratulations. You've probably found "the one." Make sure you are fostering your new relationship. Keep it healthy, lively, and fun. There's so much in store now that you're ready to embark on this new adventure. Talk with your family members and friends and bring them up to speed concerning your decision. But remember, it's your decision and it's your life.
Hooray! Your search for love (oops, we mean senior living) is finally over. We hope you've found the right community for you. For more senior living resources, click here or contact us today.
We Believe You Should Love Where You Live. Contact Us to Learn More.
About Presbyterian Senior Living
Presbyterian Senior Living is a not-for-profit organization, fulfilling its charitable purpose and mission by providing high quality retirement choices, healthcare services and affordable residential living options for people 55 and older for more than 85 years. Headquartered in Dillsburg, Pennsylvania, Presbyterian Senior Living provides services to approximately 6,000 seniors in 30 locations in the mid-Atlantic region of Pennsylvania, Maryland, Ohio and Delaware.