As Presbyterian Senior Living continues on our journey towards belonging, we acknowledge that everyone has a bias. It is a part of who we all are. There are multiple resources available that speak to bias and help you understand bias and its role in the workplace or personal relationships.
March 8 is designated as International Women's Day, which is a time to reflect on progress made, call for change, and celebrate acts of courage and determination by ordinary women who have played an extraordinary role in their countries' history.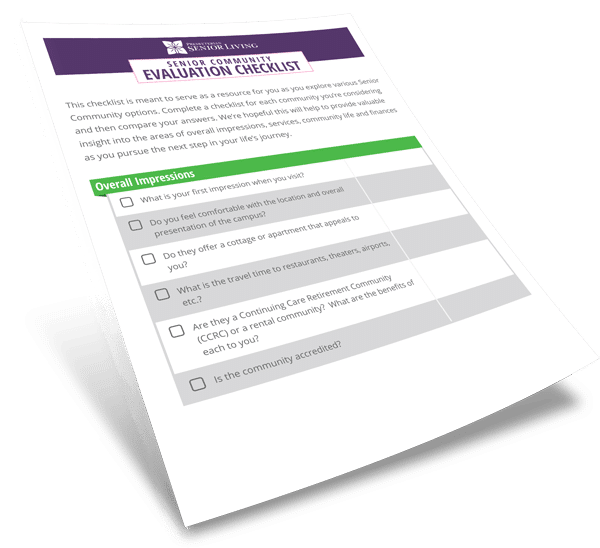 Are You Asking the Right Questions?
Subscribe to the Presbyterian Senior Living blog and receive our free Community Evaluation Checklist to ensure you ask what's most important to you.
February is Black History Month. In celebrating the contributions, the challenges, and the African American community's determination, we wanted to take this opportunity to share how this celebration began.
As a faith-based organization, Presbyterian Senior Living (PSL) is founded on the belief that every human being is unique and of infinite worth. Based on this premise, Presbyterian Senior Living is committed to fully embracing the diversity of all persons served so that together, we can foster a culture of inclusion in an environment where all people are treated with dignity and respect.
Gay pride or LGBT pride is the promotion of the self-affirmation, dignity, equality, and increased visibility of lesbian, gay, bisexual, and transgender (LGBT) people as a social group. Pride, as opposed to shame and social stigma, is the predominant outlook that bolsters most LGBT rights movements. June is Pride Month and below are a few facts about why this month is celebrated.
There has been a lot of discussion recently surrounding the date of June 19. This holiday, Juneteenth, is significant to the African American community. Below are a few facts about this holiday.