What is organizational culture and why should it matter to you? According to Gotham Culture; Organizational culture is defined as the underlying beliefs, assumptions, values and ways of interacting that contribute to the unique social and psychological environment of an organization.
Health & Aging | Personal Care/Assisted Living
You may be in a situation where someone you care about, may that be a spouse, parent, relative, or friend, is struggling to care for themselves. Perhaps you realize living at home is not the ideal situation for your senior loved one, but you aren't sure how to start the conversation about seeking out a senior living community. If you feel like you can relate to the circumstance outlined above, you're in luck. In this article, we'll cover how to address this often touchy subject and give you tips on navigating the process.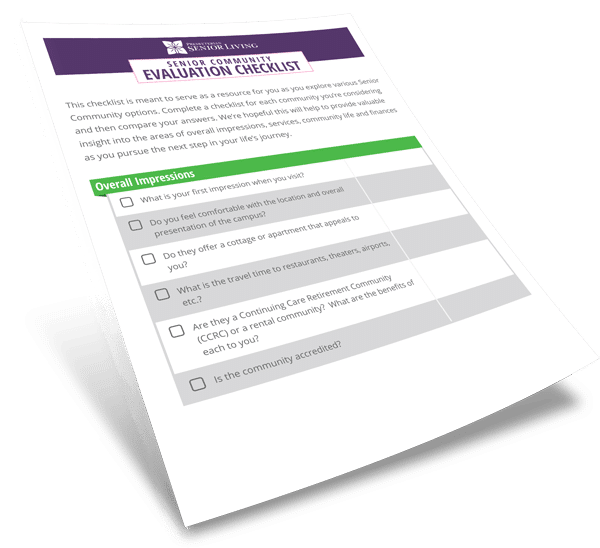 Are You Asking the Right Questions?
Subscribe to the Presbyterian Senior Living blog and receive our free Community Evaluation Checklist to ensure you ask what's most important to you.
Finance & Planning | Housing & Development
The fall home-selling season is a lot like the college football season – both normally end around Thanksgiving, but a smaller postseason keeps going long after that.
The senior living industry and nursing homes, in particular, have received an enormous amount of bad press during the COVID-19 pandemic. The picture painted does not accurately portray the reality of life within a community and the benefits afforded to those who live there.
"I'm not ready." I think this is the most spoken phrase in senior living sales. Followed (usually about 5 years later) by "I wish I had done this sooner."