"When can I visit (my parent, my spouse, my best friend, my child) in person and hold their hand or hug them?" is a question we hear throughout the day. At this time, the answer relies on many different variables that are unfortunately out of our control. What we do know is that being able to connect with your loved one is essential to you, the resident and to us.
CCRC | Health & Aging | Miscellaneous
With the current COVID-19 pandemic taking over our lives, it has becoming increasingly difficult to see friends and family, and find things to keep us occupied. This is when technology becomes your best friend! Here are some ways to use technology to help keep you occupied during the current COVID-19 regulations.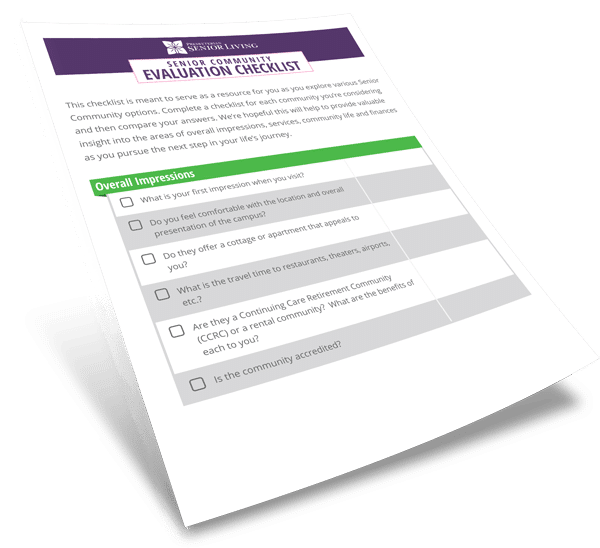 Are You Asking the Right Questions?
Subscribe to the Presbyterian Senior Living blog and receive our free Community Evaluation Checklist to ensure you ask what's most important to you.
Social isolation is a term that we talk about frequently in regards to seniors, as isolation and loneliness are threats that many seniors face every day. With the current global status, just about everyone is taking this time to practice social isolation to help control the spread of the coronavirus. During this time of staying at home, it is important to continue daily activities to keep both your brain and your body active. The following are some ideas from crafting to exercise to virtual museum tours that can help you fill your day while you're at home.
In a previous blog post about the best technology for seniors, we said a smartphone is probably the number one piece of technology a senior can own. Smartphones can give seniors the ability to stay in contact with loved ones in a huge variety of ways, but the real reason to get a smartphone or tablet instead of a regular cell phone is the apps. With the right collection of apps, smartphones and tablets can promote major life improvements.
Having a day where you are itching for something to do but just can't think of anything? We've all been there. If you're around Hollidaysburg, you're in luck! Hollidaysburg's rich history, dating back to 1796, and its vibrant landscape makes it easy to find something to do. The town is full of a wide variety of activities, so there's always something new to do and try.
Health & Aging | Miscellaneous
Turning 65 is an important milestone in one's life. It is around the age where individuals begin to think about retirement. Staying healthy doesn't need to end just because you are entering your retirement years! Turning 65 should be a celebration, so check out these 10 celebrities you won't believe are turning 65 in 2020 and their tips on how they stay healthy during their retirement years.