Caregiver Support | Health & Aging
Since the COVID-19 pandemic required most of us to stay at home for long periods of time, there's been an increase in the number and types of businesses that deliver. From grocery deliveries to pet food supply drop-offs, we've rounded up some of the best services to support aging adults or caregivers.
Caregiver Support | Health & Aging
The role of caregiving for a loved one can be rewarding and demanding at the same time. Often, a caregiver juggles their responsibilities while also working outside the home and supporting the needs of their spouse and children. It is a balancing act that can become difficult to manage, sometimes putting the caregiver's own health at risk.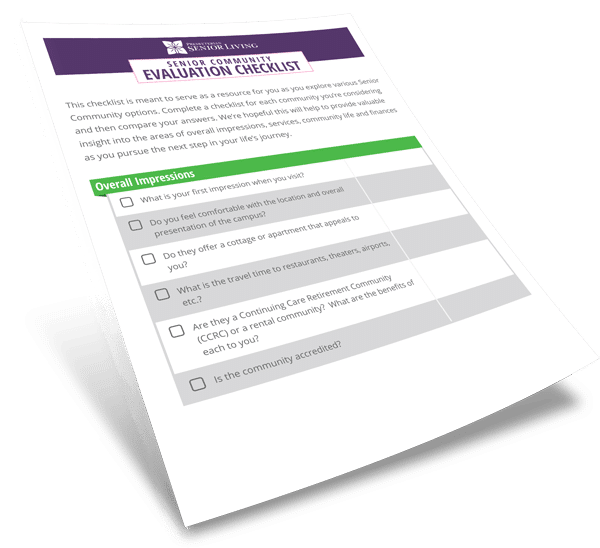 Are You Asking the Right Questions?
Subscribe to the Presbyterian Senior Living blog and receive our free Community Evaluation Checklist to ensure you ask what's most important to you.
Caregiver Support | Health & Aging
When a senior is trying to remain independent in their home, family members often wonder about their safety. From concerns about fires to medication management, there are a variety of potential problems that cause loved ones to worry. Fortunately, technology has evolved to offer products that support the independence of seniors.
Caregiver Support | Personal Care/Assisted Living
When a senior in the family has dementia, it's important to give careful consideration to how you can meet their needs now and into the future. Primary care doctors often suggest adult children explore memory support programs well before it is necessary to utilize one.
For the 40.4 million people in the United States caring for a senior loved one, practicing a healthy lifestyle might not be a high priority. From tending to a family member's personal care needs to tracking a medication schedule, caregiving responsibilities can be stressful and time-consuming.
Caregiver Support | Personal Care/Assisted Living
If you are an adult child who acts as the primary caregiver for an aging parent, you are probably the sibling most attuned to their needs. And you are likely aware of how quickly those needs can change. Long-distance siblings and those who don't participate in caregiving might not be as aware of the type and extent of care your parent requires. They might also be in denial about the parent's decline in health, and unaware that a move to assisted living may be on the horizon.