"The goal of Parker House is for seniors to be comfortable, feel at home and provide a place where they can successfully age in place whenever possible without having to move to a skilled nursing center as their care needs progress. This is a very unique concept for supportive senior care and living in this region – there's nothing else like it." -Hope Lambert, Executive Director, Quincy Village It can be incredibly trying to watch your parents or loved ones advance in age. As the years roll on and the decades progress, some may lose more of their independence and require additional help and support. While we all want to provide the best loving care possible for older adults, we don't want to encroach on their dignity and self-respect. Presbyterian Senior Living has been working on a new type of assisted living home residency concept, called the Small House, which may be the missing piece of the puzzle.
Cathedral Village has shrunk its carbon footprint in a big way! The Presbyterian Senior Living community in Philadelphia recently made some clean energy upgrades that will have a significant and lasting impact on the environment.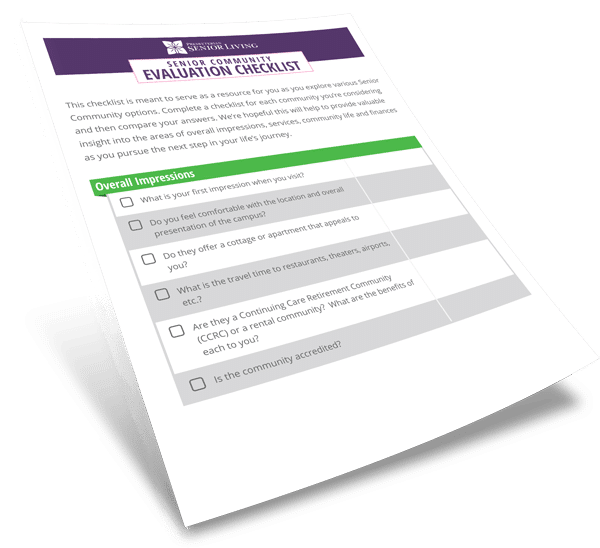 Are You Asking the Right Questions?
Subscribe to the Presbyterian Senior Living blog and receive our free Community Evaluation Checklist to ensure you ask what's most important to you.
The Long Community at Highland is a not-for-profit organization and joined the Presbyterian Senior Living network of care in 2009, becoming one of the thirty communities in the mid-Atlantic region. The original Long Home was established in the late 1800's as a result of the generosity of the late Judge Henry G. Long. The Long Home was established to provide a home and care for Lancaster's widows and single women who did not possess the resources to care for themselves. Since that time, admission expanded to include men.
Health & Aging | Housing & Development
Imagine stepping outside into the fresh air and sunshine to do a little yard work, fetch your mail and put together a picnic lunch. If this sounds like the perfect day, you might not believe that it's actually a form of physical and occupational therapy.
Health & Aging | Housing & Development
Over the course of several years, Presbyterian Senior Living, one of the largest providers of affordable senior housing in PA, started noticing an increase in ER visits among seniors living at our Presbyterian Apartments location in Harrisburg, PA. Because of our commitment to providing residents with affordable, quality care and supportive services, it was imperative we take action to uncover the root cause. And, as with any root cause analysis, if the causes are not understood, efforts to address the issues are futile. Therefore, two questions came to mind: Why the increase in ER visits? What can we do to address this issue?
Baby boomers are getting older. By the year 2030, it's estimated that adults over 65 will make up 20 percent of the world's population. While some of these adults will continue to live in their homes, many will seek the comfort of maintenance-free retirement options. Research conducted by Center for Housing Policy projects the doubling of the 65-plus population, over the years to come, will shape the demand for senior housing and supportive care services. What does this mean for senior housing providers?