In 2019, we had a lot of visitors on our blog — 62,000 to be exact! At Presbyterian Senior Living, we strive to provide reliable and resourceful information for those interested in the senior living industry. Whether you're a future resident looking to navigate a move to a senior living community, a caregiver feeling stressed, or a medical care provider looking for information to share with your patients, we're here to help. Here's a small recap of our most visited blogs in 2019!
DILLSBURG, Pa. – October 23, 2019 – The Board of Trustees of Presbyterian Senior Living (PSL), a leading not-for-profit provider of senior and retirement care services based in Dillsburg, PA, has elected James Bernardo to serve as President and Chief Executive Officer.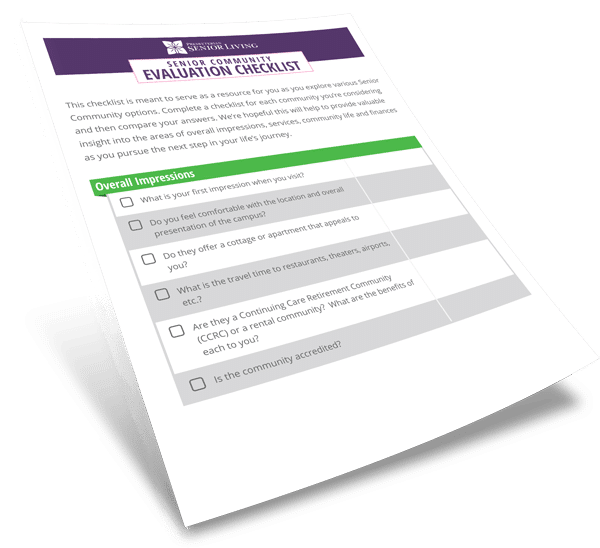 Are You Asking the Right Questions?
Subscribe to the Presbyterian Senior Living blog and receive our free Community Evaluation Checklist to ensure you ask what's most important to you.
We are proud to announce that twelve of our communities are recipients of the Pinnacle Quality Insight's 2019 Customer Experience AwardTM. Qualifying in multiple categories, Presbyterian Senior Living displays a continued dedication to providing Best in Class senior healthcare services.
Black History Month has origins dating back to 1926 when Negro History Week was observed during the second week of February. The initial reasoning for instituting a black history recognition was due to the lack of African American history in the public education system.
Are you considering different senior living options for yourself or a loved one? With so many communities to choose from throughout Pennsylvania, it can be difficult to determine which one is the best fit. To make sure you're selecting the best senior living community in PA, look for one that has the following features.
Earlier in the year, Lancaster, PA earned the number one spot on the top 100 places to retire in the United States list. Lancaster was rated based on categories such as housing affordability and healthcare quality. Not only is Lancaster highly ranked in the previously mentioned areas, but it is also thriving with activities suitable for everyone. Lancaster offers a balance between natural and urban spaces. From the history to the vast outdoor activities, there is always something to do.