"When can I visit (my parent, my spouse, my best friend, my child) in person and hold their hand or hug them?" is a question we hear throughout the day. At this time, the answer relies on many different variables that are unfortunately out of our control. What we do know is that being able to connect with your loved one is essential to you, the resident and to us.
Health & Aging | Reflections & Leadership
Recognizing excellence in dementia care by direct care professionals in the healthcare field. The Julie H.C. Bailey PRIDE award is given annually to one worthy recipient in each of the states the Delaware Chapter of the Alzheimer's Association serves: Delaware, Southern New Jersey, and Southeastern Pennsylvania. This prestigious award is presented to the winners at one of the annual Alzheimer's Association annual conferences to highlight and celebrate their extraordinary examples of excellence in dementia care.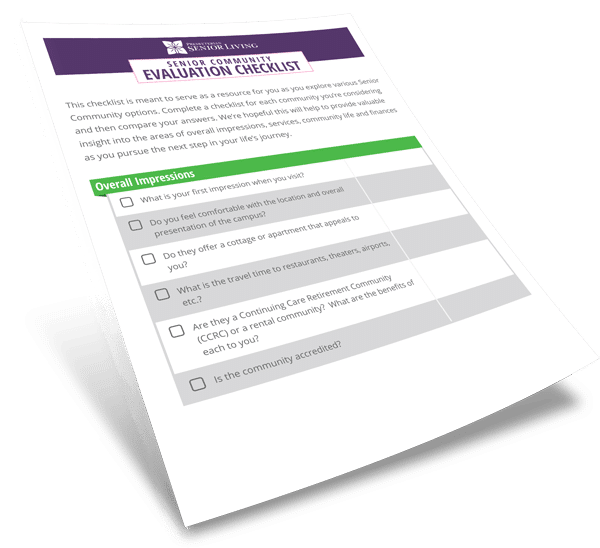 Are You Asking the Right Questions?
Subscribe to the Presbyterian Senior Living blog and receive our free Community Evaluation Checklist to ensure you ask what's most important to you.
As senior care providers begin to focus more on person-centered care, it becomes evident the language we are accustomed to using needs a bit of refining. At the core of person-centered care, you'll find the word respect. What is respect? It's defined as the willingness to show consideration or appreciation for someone or something. The language we use is a key indicator of the amount of respect we have for others.